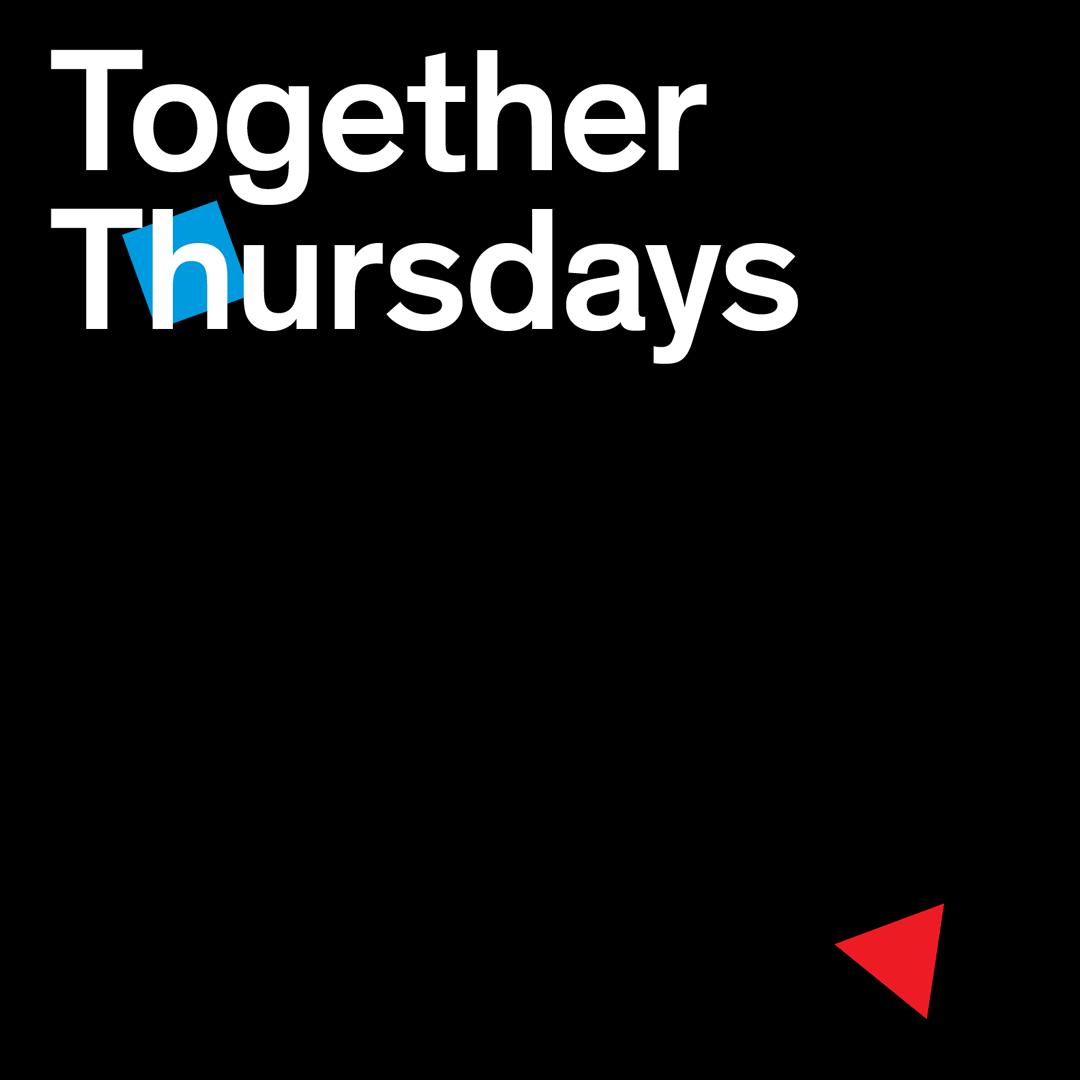 Together Thursdays at MOCA Grand Avenue and The Geffen Contemporary at MOCA.

MOCA's hours are extended until 8pm at both locations every Thursday! Join us for FREE admission, art experiences and events weekly. Bring a friend, see some art, and enjoy live programs! Jump on the MOCA Shuttle, our free service that runs every twenty minutes from 4pm to 8pm between Grand Avenue and Little Tokyo. The MOCA shuttle will pick up and drop off in front of MOCA Grand Avenue at 250 S Grand Avenue and at the northwest corner of First and Alameda in Little Tokyo. Last pick-up at both locations is 7:40pm. Shuttle rides feature live broadcasting from MOCA resident collective KCHUNG Radio.

Our neighbors, The Broad Museum on Grand Avenue and the Japanese American National Museum (JANM) on First Street in Little Tokyo, are also open until 8pm every Thursday.

Reserve your advanced FREE ticket to both MOCA Grand Avenue and The Geffen Contemporary at MOCA here.

Along with free admission to current exhibitions at MOCA Grand Avenue and MOCA Geffen–including Judith F. Baca: World Wall, Garrett Bradley: American Rhapsody, Tala Madani: Biscuits, and Henry Taylor: B Side–Together Thursdays will feature programming including the below upcoming highlights:

KCHUNG Public
DJs from KCHUNG Public, currently in residence at MOCA, will broadcast live from the Aileen Getty Plaza at The Geffen Contemporary at MOCA every Thursday at 5pm starting November 17.

Containment and Community: The History of Skid Row and its Role in the Downtown Community Plan
Thursday, November 17, 6:30pm
The Geffen Contemporary at MOCA
In collaboration with artist Judith F. Baca, Los Angeles Poverty Department (LAPD), a multidisciplinary arts group whose artists live and work in Skid Row, has focused this evening to weigh in on the City's forthcoming new community plan for downtown.

Energizing the Climate Movement
Thursday, December 1, 6:30pm
MOCA Grand Avenue
Ahmanson Auditorium
Moderated by MOCA Environmental Council Adviser Dan Hammer, a founder of Earthrise Media and winner of the inaugural Pritzker Environmental Genius Award, this panel discussion brings together artist Josh Kline, Cassie Lee, co-founder, and CEO of Sound Future, Gail Whiteman, founder of Arctic Basecamp, and Rachel Kropa, founder and Managing Director of the FootPrint Coalition on the topic of catalyzing climate action.

Tala Madani and Ottessa Moshfegh in Conversation
Thursday, December 8, 6:30pm
The Geffen Contemporary at MOCA
Ottessa Moshfegh, author of Lapvona (2022) and My Year of Rest and Relaxation (2018), joins artist Tala Madani in the galleries of her first North American survey, Tala Madani: Biscuits, for a wide-ranging conversation about the creative process.

Visitors can use the Metro Trip Planner to find convenient public transportation options to either location.

Parking is available near MOCA Grand Avenue at California Plaza at 351 S. Olive St or at the corner of W First Street and N Hill Street. $4.40 for every 10 minutes, $15 flat rate for weekdays starting at 5pm. $7 flat rate for MOCA members with validation.

Parking near The Geffen Contemporary at MOCA is available at 300 E Temple St or 140 N. Judge John Aiso St. $9 flat rate on weekdays.

Together Thursdays courtesy of Cliff and Mandy Einstein.

Free admission courtesy of Carolyn Clark Powers.

Wonmi's WAREHOUSE Programs founded by Wonmi & Kihong Kwon and Family.

Environmental programming, including programs for Judith F. Baca: World Wall, is made possible by Nora McNeely Hurley and Manitou Fund as part of MOCA's environmental series highlighting the museum's work around climate, conservation, and environmental justice.