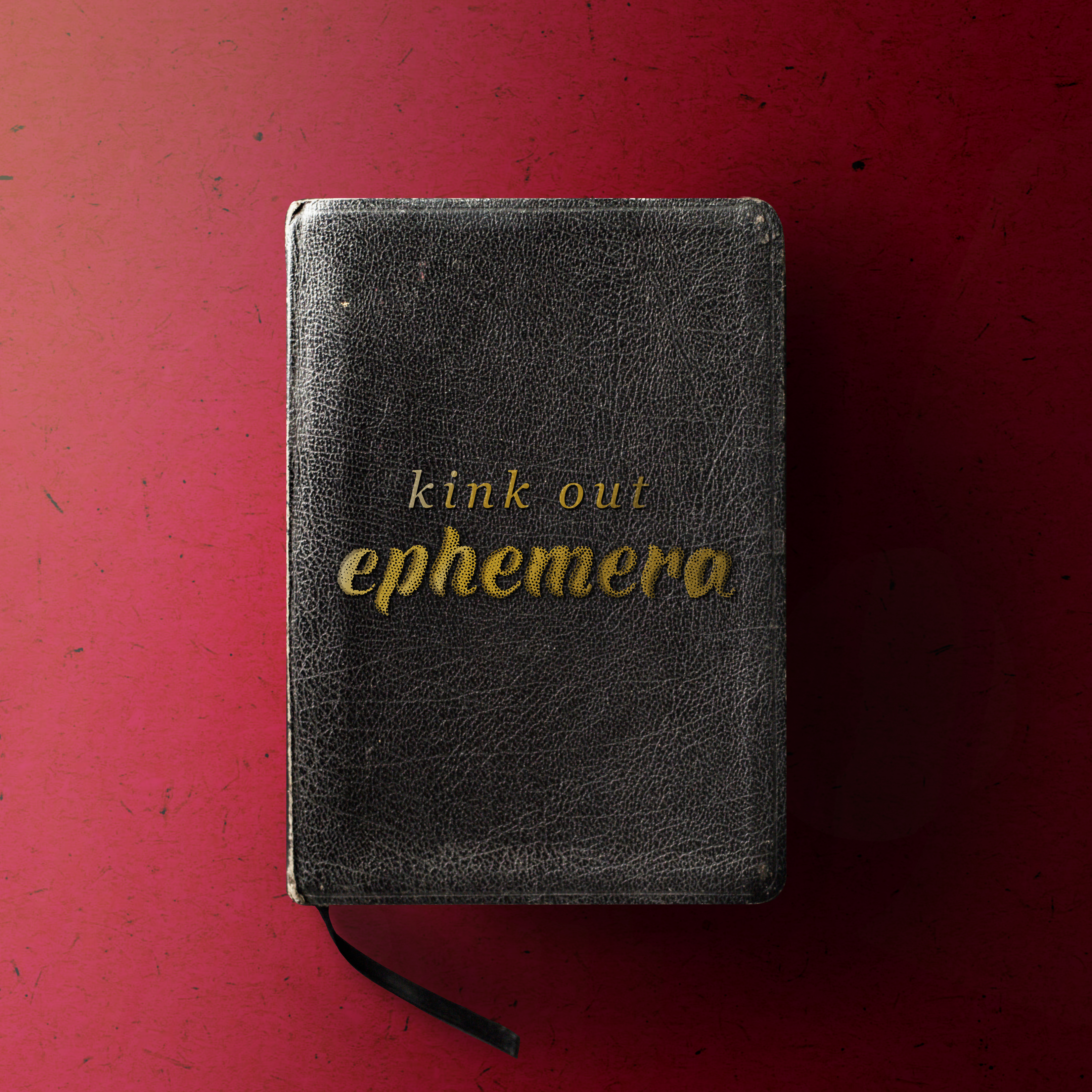 September 9 - October 1, 2023
The Geffen Contemporary at MOCA
Free with RSVP

Kink Out is a bi-coastal collective that unites people of diverse identities with lived experience in BDSM culture through art, activism, community organizing, and conversation. With KINK OUT: EPHEMERA, a month-long residency, the collective transforms MOCA's WAREHOUSE into an active archive for those who live and love differently. Drawing on physical and oral histories the residency brings together The Carter/Johnson Library and Collection, a compilation of printed material which celebrates sexuality from the 1700's to the present day, and a regular schedule of performances, panels, workshops, and community events, to explore the intersection between contemporary art, activism, and leather, kink, BDSM, and sex worker communities.

EPHEMERA opens with an afternoon of programming, food, and celebration, featuring a conversation between The Carter Johnson Library co-founder Viola Johnson and multimedia artist, activist, actress, and producer Zackary Drucker, interspersed with DJ sets from YourMuther and Eva Myra May and live performances by dancers from Jolene's Night.

Throughout the residency Tuesdays are reserved for local community groups and activists to gather and learn from one another. Affinity Tuesdays feature organizations such as End Overdose and Trans Defense Fund, offering free NARCAN, CPR training, and self defense demonstrations. Party promoters and organizers, including Osbahnof , Signal, and Lights Down Low, will share strategies on how to on how to keep events safe and welcoming.

Other events include an artist talk by legendary domina and artist Sheree Rose moderated by Tina Horn; an introductory BDSM workshop featuring tasters of bootblacking by kd diamond, impact play with Yuki, and rope demonstrations with Jupiter; and a community conversation moderated by Ashley Madness of SWOPLA and featuring survival sex workers addressing the realities of street work and best safety practices.

EPHEMERA closes with an afternoon of conversation, music, and performances fueled with food and drinks. The final day is built around an intergenerational panel adressing the history of sex work and leather activism and its relationship with contemporary art and culture. The panel is moderated by Chanelle Gallant and features Viola Johnson, Valeria Atreides, Jill Carter, Domino Presley, and Empress Wu. Music will be provided by DJ Star and EthicalDrvgs with live performances by the all Trans cabaret, BABiEDOllZ.

KINK OUT: EPHEMERA is co-organized with kd diamond and Daphne aka EthicalDrvgs in collaboration with The Carter/Johnson Library and Collection.
KINK OUT: EPHEMERA contains sexually explicit content. Parents should use discretion.

Kink Out brings intersecting communities together. An ever-evolving container, Kink Out is a performance platform, ritual space, screening room, art collaboration, panel discussion, BDSM club, rally, call to action, tattoo studio, art auction, and fundraiser for communities most affected by the injustice of censorship, criminalization, and demonization of their lives and livelihoods.

Daphne aka EthicalDrvgs is a multidisciplinary artist most known for visual art and immersive performance art experiences. Her performance work has centered around the endurance of the divine feminine form and often features different variations of live body modifications. Her work centers the necessity of decriminalization and the advocacy of sex workers, often using visuals to show the unseen moments of the lives of sexworkers, specifically working trans girls, in order to reveal the aspects of their lives that many don't get to see unless involved intimately. You can catch Daphne performing throughout LA either at shows or as a DJ.

kd diamond is a local tattoo artist, illustrator, and community organizer. One of the founding members of the Kink Out collective, diamond primarily uses her tattooing and art as methods to connect and engage community and politic. She's illustrated over a dozen books about sex, gender, and sexuality. diamond recently opened Commonground Studio, a queer tattoo shop in Cypress Park.

The Carter/Johnson Library and Collection is a collective history of the communities who have chosen to live and love differently and features over 15,000 books (both fiction and non-fiction), periodicals, posters and other art, newsletters, and ephemera documenting the history of SM/Leather/Kink from early drawings documenting human sexuality to the present day. As the only library of its kind, it is our responsibility to let these communities know that their history is rich and long. The Library is designed to let people see it, hold it, read it and know it.

Wonmi's WAREHOUSE Programs is organized by Alex Sloane, Associate Curator, and is produced by Amelia Charter, Producer of Performance and Programs with Michele Huizar, Programming Assistant, The Museum of Contemporary Art Los Angeles.

Wonmi's WAREHOUSE Programs is founded by Wonmi & Kihong Kwon and Family.