Double Negative (1969) is a work of land art by the artist Michael Heizer. It is located in the Moapa Valley on Mormon Mesa near Overton, Nevada. Double Negative was acquired into MOCA's permanent collection in 1985.


Hours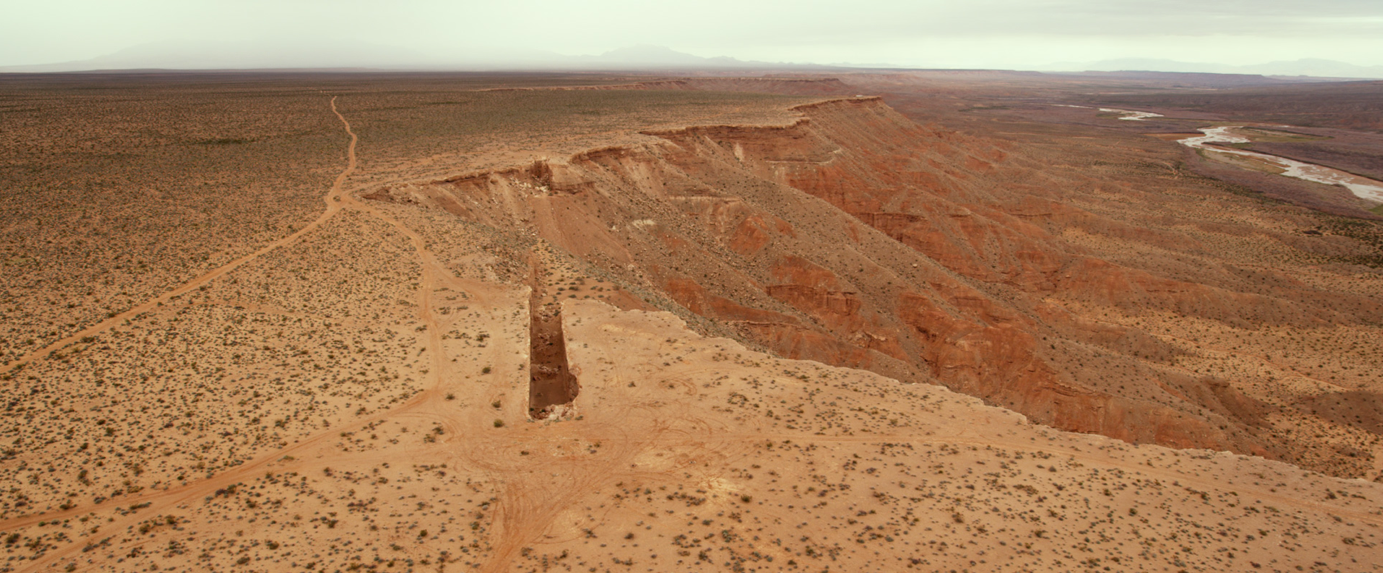 Admission
Admission to Double Negative by artist Michael Heizer is always free.


Getting Here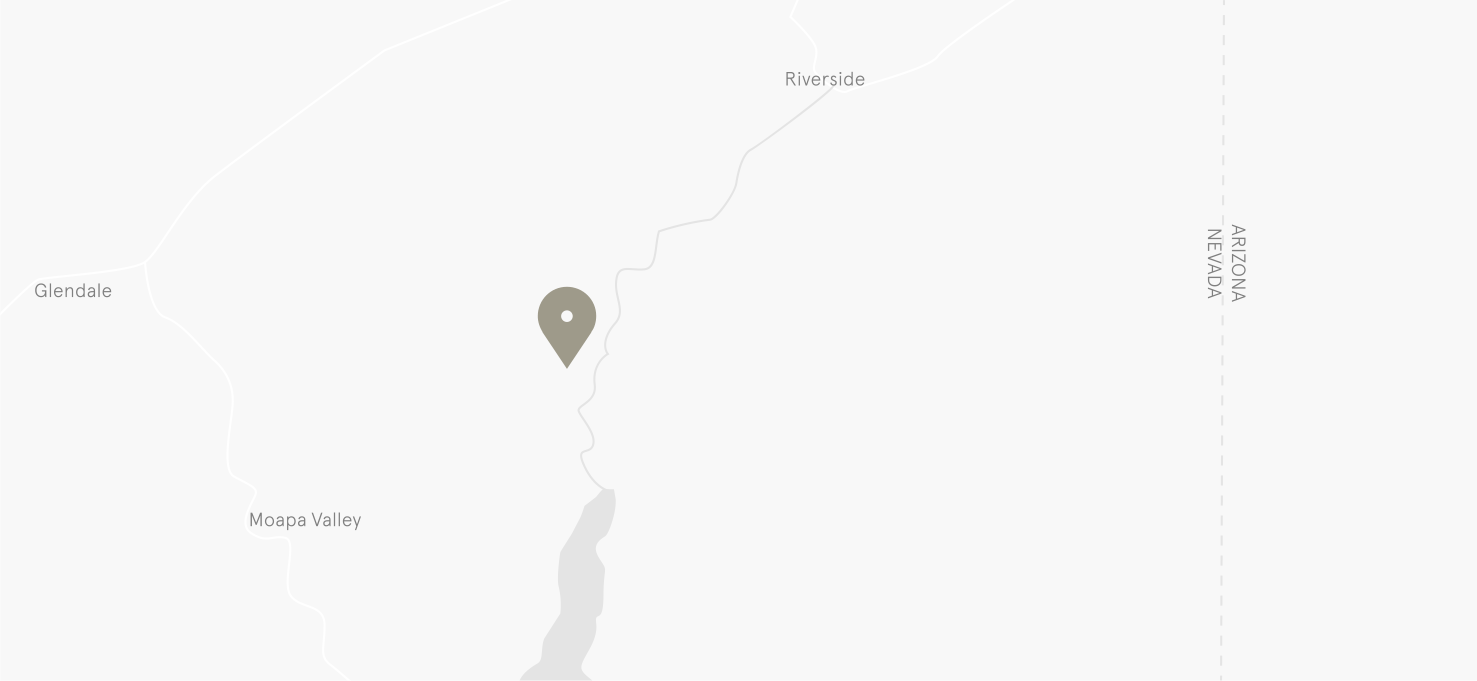 Location: Mormon Mesa, Overton, Nevada (80 miles from Las Vegas)
Double Negative was constructed by Michael Heizer in the Nevada desert in 1969 and remains one of the few still extant examples of what are commonly referred to as earthworks, land art, or environmental sculpture. The land art movement first appeared in the late 1960s and served to challenge the location, material, size, and temporal existence of a work of art. Double Negative consists of two long straight trenches, 30 feet wide and 50 feet deep, cut into the "tabletop" of Mormon Mesa, displacing 240,000 tons of desert sandstone. The cuts face each other across an indentation in the plateaus' scalloped perimeter, forming a continuous image, a thick linear volume that bridges and combines the "negative" space between them.
Directions

From Los Angeles, allow seven hours for travel and please note the last 45 minutes is on dirt roads. A four-wheel drive vehicle is recommended under current road conditions. Prepare for conditions of extreme heat with no shade (especially in the summer months)—always bring water, a hat, and sunscreen. Use caution, avoid traveling alone, and notify an outside party of your departure and estimated arrival time for safety.
From Los Angeles:
1. Take Interstate 15 North past Las Vegas to Route 169 (exit #93) to Overton.
2. Once on Overton, turn left onto Cooper Street, which leads to the Overton Airport. This will be a sharp left shortly after the Maverick Gas Station, Moapa Valley Community Center and Las Vegas Met. Police Station (on left) and the Post Office (on right).
3. Continue on Cooper Street to Airport Road.
4. Turn right on Airport Road.
5. Proceed up the road to the top of the Western edge of the mesa. This will turn into a dirt road.
6. When you reach the top of the mesa, note mileage and continue straight across the mesa (do not go onto the immediate right or left road).
7. After traveling 2.6 miles, keep your eyes to the left and make your first possible left (at 2.8 miles) onto a small dirt road, which is easy to miss. Note mileage again.
8. The road runs to the north, parallel to the eastern edge of the mesa where Double Negative is located (overlooking the Virgin River). Proceed carefully. Pass the first two notches in the mesa and a small U.S. Dept. of the Interior/Bureau of Land Management marker at right. Double Negative is located in the third notch.
9. After traveling 1.3 miles, you will come to a fork, which leads to each cut of Double Negative. Bear right to the south cut. The left fork leads to the North cut.
Allow at least a half hour before sunset to start leaving Double Negative as retracing one's steps is confusing. Go out to the main dirt road, turn right and go back down the mesa. Four wheel drive is highly recommended to traverse the terrain leading to the site.
Overton Airport
1110 Airport Road
Overton, NV 89040
You can also check Google Maps for additional directions to Mormon Mesa, Overton, Nevada.
---
Artwork © Michael Heizer/ Triple Aught Foundation. Gift of Virginia Dwan.