Friday, May 14, 11:11am PST
Live on Instagram @moca from Crenshaw Dairy Mart's abolitionist pod (prototype)

Mental Health Practices: Session 2
Partner Stretching and Acro Yoga

Statement by John San Juan:
The second of the mental health sessions will focus on cultivating social health. Physical play with others is a natural inclination which leads to community. Having a community is essential for our mental health.

Partner stretches can be done by anyone and create a greater range of stretch than if we were to stretch alone. Two of students will guide us through a series of partner stretches anyone can do with family members, loved ones, friends, or even with coworkers. These stretches will be great for those with chronic body aches like lower back pain or tight legs.

Acro Yoga incorporates the full body. It can be an invigorating practice or a deeply relaxing practice, it just depends on the pose you and your partner choose. Acro Yoga also facilitates non-verbal communication. A large of this practice is feeling each other's breath cycles in order to properly balance and support each other in challenging poses. It teaches empathy and compassionate mindfulness for the other.

Artist Bio:
John San Juan teaches Vinyasa, Power, Bikram, and Iyengar yoga. He is also Reiki II activated and is a chakra energy instructor. John sees yoga as an ancient toolbox, and pulls from this toolbox modalities to help us find spiritual, mental, and physical well-being. His joyful and expressive way of teaching guides students to self-awakening. His dharma talks rooted in yogic philosophy hope to teach a literacy in self-realization.

After getting his Masters of Business from Cornell University, John did a life pivot from corporate America toward entrepreneurial wellness. Everyone who comes to the yoga mat is seeking. Whether better physical health, a mental health regimen, or want to deepen meditation practice, John guides with insight and heart.

John's ultimate goal is to normalize mental health and bring yoga and meditation to communities of color. He teaches at Artha, a wellness sanctuary in West Hollywood, and leads a cannabis yoga tribe at Pan Pacific Park in Los Angeles. He also teaches to Amigays, a growing global Latin LGBTQ wellness community. He has a growing celebrity clientele.

"May joy be your guide. Well-being is the order the day."
—John San Juan

Art Rise is a series of over fifteen outdoor art installations in and around Downtown Los Angeles, commissioned especially for WE RISE, that encourages wellbeing and healing through art, connection, community engagement, and creative expression. For more information and to see a complete Art Rise map, please visit werise.la.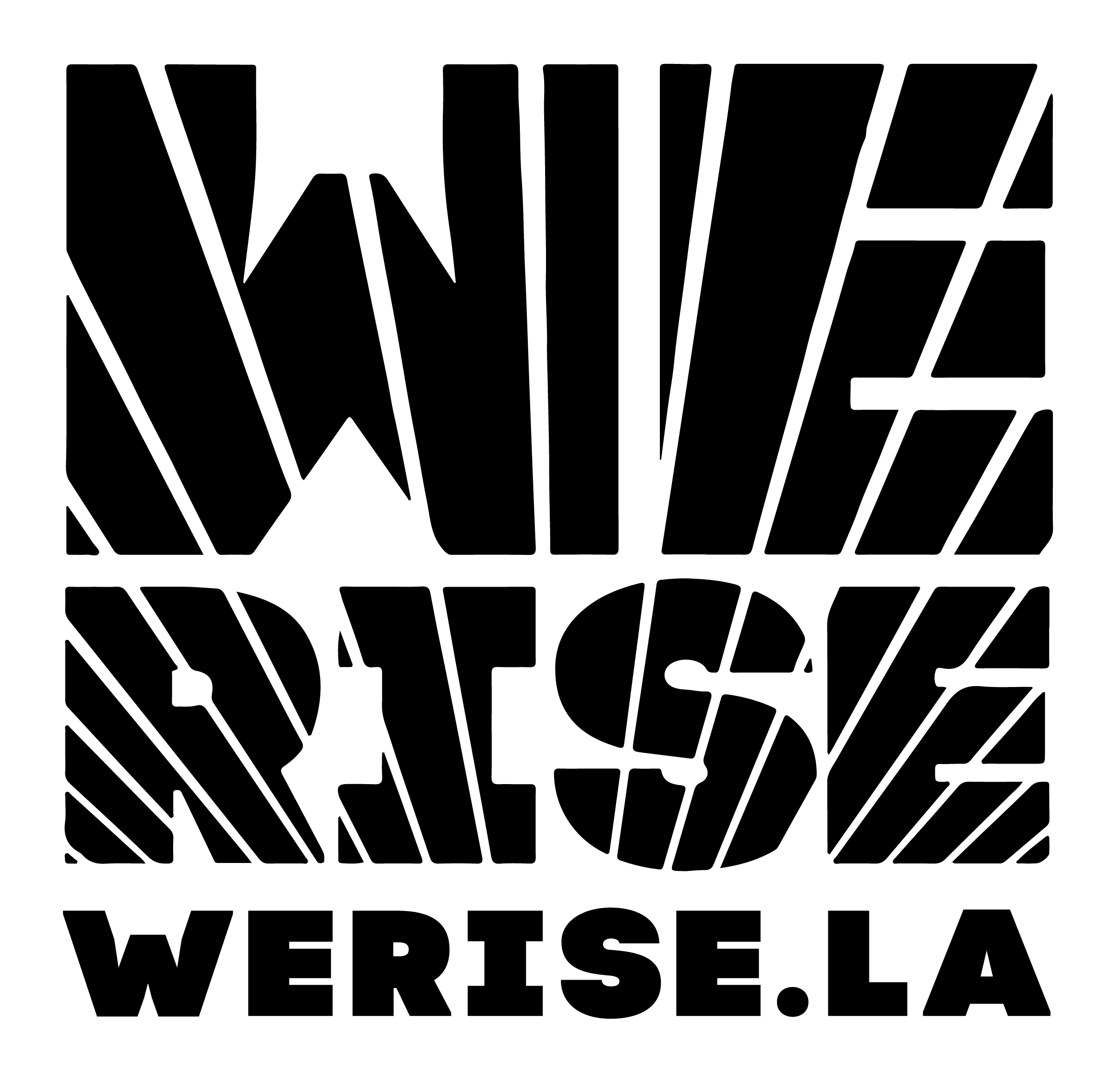 ---

Virtual MOCA is a new and daily digital series available on both moca.org and across MOCA's social media platforms. To enjoy the breadth of this program, please follow us on our social channels:
Instagram: @moca
Facebook: @mocalosangeles
Twitter: @mocalosangeles

All Virtual MOCA content is archived and sent out via email at the end of each week. For easy access to previous programs, subscribe to our mailing list.

Virtual MOCA is presented by the MOCA Thrive Fund courtesy of Chara Schreyer.

Education at MOCA courtesy of Terri and Michael Smooke. Additional support provided by The Hearst Foundations, Blum & Poe, and Frederick R. Weisman Art Foundation.