Monday, May 10, 11:11am PST
Live on Instagram @moca from Crenshaw Dairy Mart's abolitionist pod (prototype)
Mental Health Practices: Session 1
Breathwork, Meditation, Yoga

Statement by John San Juan:
How do we teach mental health to communities in crisis? How do we teach the concepts of mindfulness and loving-awareness when beating and killing Black, Brown, and Asian people in our country is pervasive?

In The Bhagavad Gita, one of the revered tomes of yogic philosophy, the hero Arjuna asks Krishna how to deal with the WTFness of life. How do we deal with it all? We find Arjuna on the eve of a terrible war. In sum, Arjuna is asking Krishna (here, God, Source, the Light) "please show me the way."

What we get from Krishna and The Bhagavad Gita are the spiritual lessons that laid the root of Gandhi's philosophy of nonviolence. Gandhian nonviolence influenced Dr. Martin Luther King's approach to the Civil Rights Movement.

Today, the Gita still teaches us universal concepts of loving-kindness to help with our own abolitionist challenges.

In the first of the mental health sessions, we will learn breathwork and meditation. These powerful techniques down-regulate the nervous system and calm the mind. Finding a state of inner stillness is necessary in the yogic practice to achieve clarity of mind. Anger and rage are not necessarily bad emotions, they can create the fuel for needed change in our lives. Emotions become problematic when we lack emotional coping mechanisms that work. Without a mental health tool, an emotion like anger may grow into violent behavior. Without a mindfulness practice, an emotion like sadness can morph into depression. Breathwork and meditation are ancient techniques that cultivate mindfulness and an inner stillness. From this intentional center, we achieve the clarity of mind necessary to see the world clearly and make better decisions for our lives.

An athletic yoga class will follow breath work and meditation. John will teach how yoga and the practice of mindful movement will help our practice of self-observation and self-compassion.

What John ultimately hopes to teach with this first session is what Krishna taught Arjuna in the Gita: Remember Who You Are.

We are not our emotions. We are not rage or sadness. We have coping mechanisms, however, to let emotions express themselves through us. We know how to release our them, so we do not become the embodiment of those same emotions, i.e. same evil and oppression that we condemn. Rather, what we are remembering in yoga is that we are an embodiment of Source, the Light, God. THAT's who we really are. We are luminous, ever-present, loving-awareness.

Cultivating a practice of loving-awareness is the goal of this first wellness session.

Artist Bio:
John San Juan teaches Vinyasa, Power, Bikram, and Iyengar yoga. He is also Reiki II activated and is a chakra energy instructor. John sees yoga as an ancient toolbox, and pulls from this toolbox modalities to help us find spiritual, mental, and physical well-being. His joyful and expressive way of teaching guides students to self-awakening. His dharma talks rooted in yogic philosophy hope to teach a literacy in self-realization.

After getting his Masters of Business from Cornell University, John did a life pivot from corporate America toward entrepreneurial wellness. Everyone who comes to the yoga mat is seeking. Whether better physical health, a mental health regimen, or want to deepen meditation practice, John guides with insight and heart.

John's ultimate goal is to normalize mental health and bring yoga and meditation to communities of color. He teaches at Artha, a wellness sanctuary in West Hollywood, and leads a cannabis yoga tribe at Pan Pacific Park in Los Angeles. He also teaches to Amigays, a growing global Latin LGBTQ wellness community. He has a growing celebrity clientele.

"May joy be your guide. Well-being is the order the day."
—John San Juan

Art Rise is a series of over fifteen outdoor art installations in and around Downtown Los Angeles, commissioned especially for WE RISE, that encourages wellbeing and healing through art, connection, community engagement, and creative expression. For more information and to see a complete Art Rise map, please visit werise.la.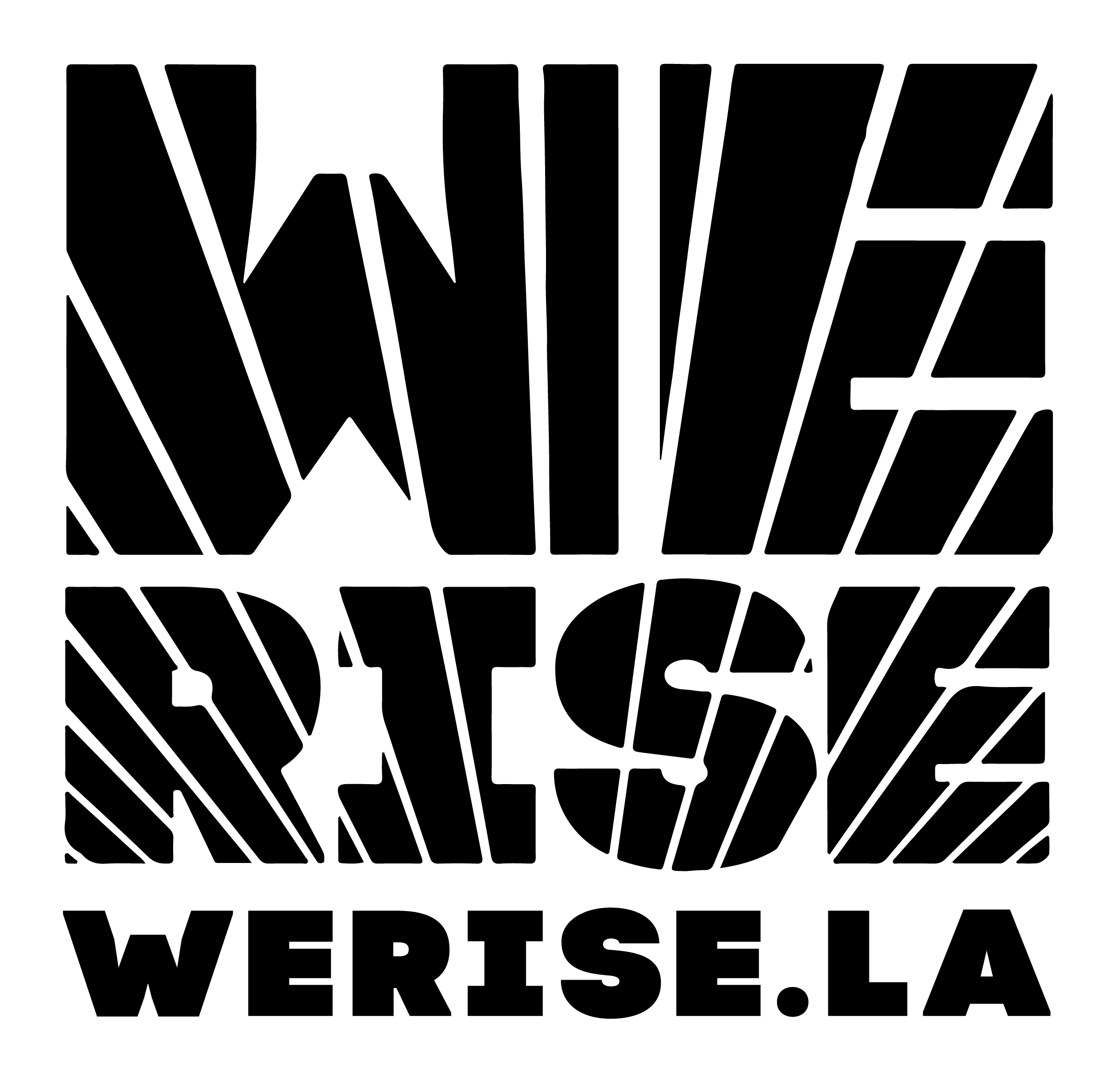 ---

Virtual MOCA is a new and daily digital series available on both moca.org and across MOCA's social media platforms. To enjoy the breadth of this program, please follow us on our social channels:
Instagram: @moca
Facebook: @mocalosangeles
Twitter: @mocalosangeles

All Virtual MOCA content is archived and sent out via email at the end of each week. For easy access to previous programs, subscribe to our mailing list.

Virtual MOCA is presented by the MOCA Thrive Fund courtesy of Chara Schreyer.

Education at MOCA courtesy of Terri and Michael Smooke. Additional support provided by The Hearst Foundations, Blum & Poe, and Frederick R. Weisman Art Foundation.