The New Compassionate Downtown performance 2 will be live streamed on YouTube via this link at 8pm PST on Saturday, May 15.

Downtown LA has long been marketed as a night-life destination. Los Angeles Poverty Department's The New Compassionate Downtown, dares to imagine alternative marketing that draws people to Downtown who value the wisdom and compassionate practice exemplified by Skid Row residents and workers. The performance is set at a meeting of The New Compassionate Downtown, a diverse group of people living and working in all parts of Downtown who embrace building a community of compassion.
The performance promises that as a participant in The New Compassionate Downtown, "…you can live guilt- and resentment free. No longer will the subterranean guilt of ignoring privilege haunt you and through psychological displacement manifest itself as anger." The performance cuts from the meeting to scenes that concretely explore compassion, in action, as life unfolds daily.
Work on the performance began pre-pandemic and explores themes that have gained resonance in the past year. The performance will be staged in a socially distant manner by a cast of eleven Los Angeles Poverty Department performers and a very small, invited audience on the MOCA Geffen Plaza and it will be live streamed on YouTube. The New Compassionate Downtown, was devised in LA Poverty Department workshops live (pre-pandemic) and then on Zoom. All the cast members have contributed to the script.
Cast: Stephanie Bell, Iron Donato, Tom Grode, Leyla Martinez, Lee Maupin, Matt Miyahara, Lorraine Morland, Clarence Powell, Dianne Prozeller, Anthony "ToneTone" Taylor, Maya Waterman. The performance is directed by John Malpede & Henriëtte Brouwers.
As with many LAPD projects, the performance is a central element of a multidisciplinary project that includes a visual arts component developed by collaborator Robby Herbst and a series of public conversations. Known for his socio economic-psychological mappings of life in Los Angeles, Herbst is creating a new map of compassionate sites and absolutely uncompassionate sites in the city. The map will be published by LAPD and Herbst's Llano del Rio Collective and distributed in the next two months. Public conversations will address not just the creation of housing but importantly, the creation of agency for all city residents to envision and determine their futures. The public conversations will continue throughout the summer and fall of 2021. The first public conversation will take place May 6th at 4:00PM and will be live streamed. Stay tuned for updates!
This project is funded by the Mike Kelly Foundation for the Arts, the National Endowment for the Arts – Theater, Los Angeles Department of Cultural Affairs, Goethe-Institut, LA County Department of Arts and Culture, California Humanities and MOCA-Geffen, with additional support from The Box Gallery.

About Los Angeles Poverty Department
Los Angeles Poverty Department is a performance group of people who live and work in Skid Row. Based in the Skid Row neighborhood since 1985, Los Angeles Poverty Department (LAPD) is the first ongoing arts initiative on Skid Row, a non-profit arts organization that connects lived experience to the social forces that shape the lives and communities of people living in poverty. LAPD creates performances and multidisciplinary artworks, which express the realities, hopes, dreams and rights of people who live and work in L.A.'s Skid Row. LAPD has created projects with communities throughout the US and abroad.

About the Skid Row History Museum and Archive
The Skid Row History Museum & Archive operates as an archive, exhibition, performance and meeting space curated by LAPD. It foregrounds the distinctive artistic and historical consciousness of Skid Row and functions as a means for exploring the mechanics of displacement in an age of immense income inequality, by mining a neighborhood's activist history and amplifying effective community strategies.

This work is part of Art Rise, a series of over fifteen outdoor art installations in and around Downtown Los Angeles, commissioned especially for WE RISE—an initiative of the Los Angeles County Department of Mental Health that encourages wellbeing and healing through art, connection, community engagement, and creative expression. For more information and to see a complete Art Rise map, please visit werise.la.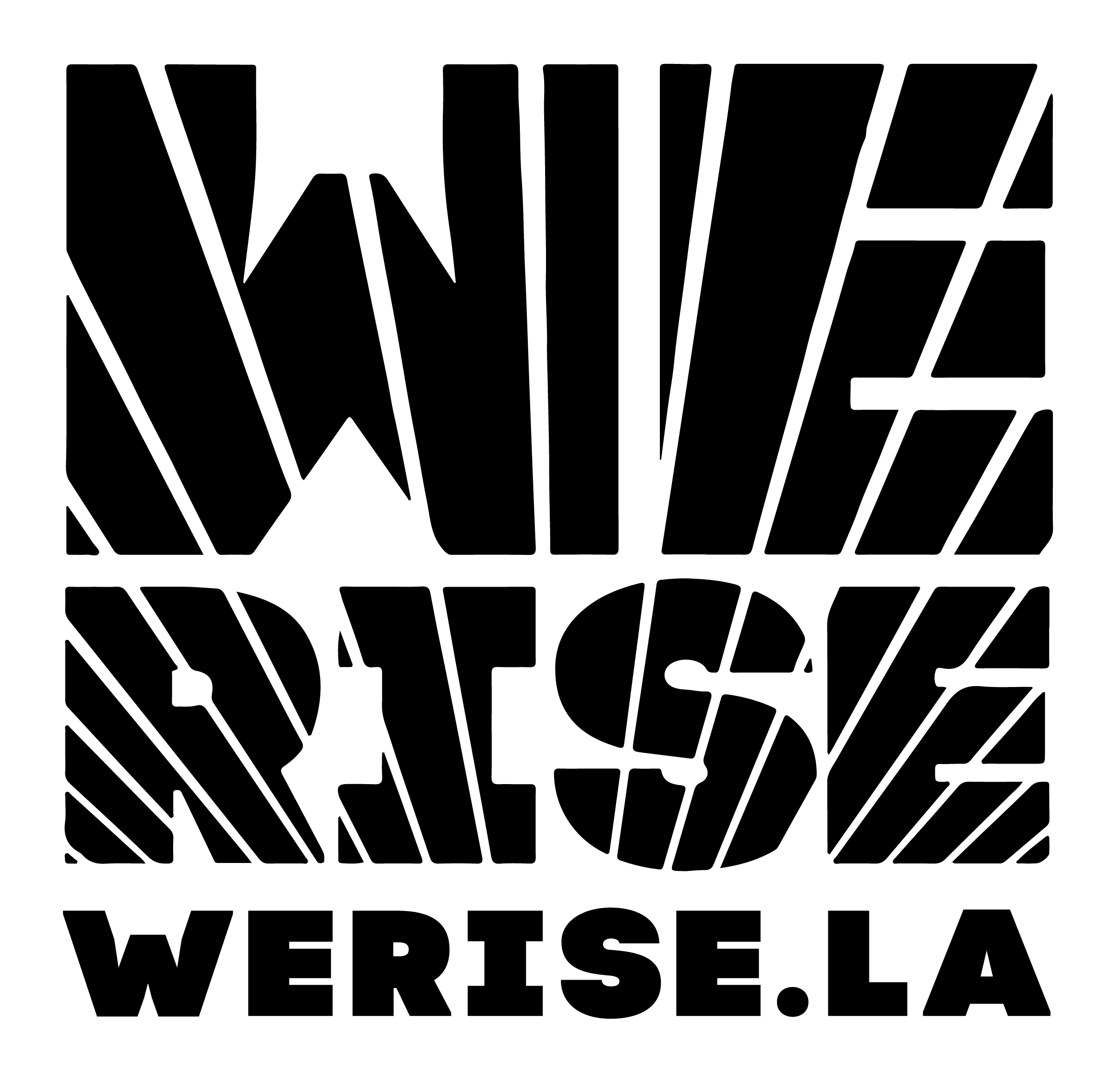 ---
Virtual MOCA is a new and daily digital series available on both moca.org and across MOCA's social media platforms. To enjoy the breadth of this program, please follow us on our social channels:
Instagram: @moca
Facebook: @mocalosangeles
Twitter: @mocalosangeles

All Virtual MOCA content is archived and sent out via email at the end of each week. For easy access to previous programs, subscribe to our mailing list.

Virtual MOCA is presented by the MOCA Thrive Fund courtesy of Chara Schreyer.

Education at MOCA courtesy of Terri and Michael Smooke. Additional support provided by The Hearst Foundations, Blum & Poe, and Frederick R. Weisman Art Foundation.