Eternal Spa, presented in collaboration with artists Angela Dimayuga, jas lin, 미친년/ michinyeon (Kwonyin, Na Mira, and Saewon Oh), Brandon Nguyen, Daphne Nguyen (aka Fine China) and Yuki, and Scott Oshima invites visitors into a multi-sensorial, durational performance in the historic Japanese American neighborhood of Little Tokyo. Taking the metaphor of Asian spas and health centers as a starting point, the performance engages questions of embodiment, sexuality and sex work, self-care, and identity, critiquing how Asian bodies have been othered and exoticized — especially one year after the Atlanta shootings. Eternal Spa seeks to reclaim a collective ability to heal and to commune. The performance will be accompanied by programming which includes sexual health resources, music, dancing, and food for sale by local restaurants. Eternal Spa is organized with QNA (Louie Bofill, Jae-an Crisman, Paulie Morales, Ly Tran, and Howin Wong), a Los Angeles-based collective and platform that highlights queer and trans API artists and culture through art, nightlife, and community.

Angela Dimayuga is a New York City based chef, multidisciplinary artist, and co-author of Filipinx: Heritage Recipes from the Diaspora. A daughter of Filipino immigrants, and raised in the Bay Area, she is a self-taught chef who was Executive Chef of Mission Chinese Food NY, and Creative Director for Food & Culture at The Standard Hotels International. She is a contributing writer to NY Times Cooking & Food, host of an experimental cooking show for NTS Radio, associate artist at Performance Space New York, and culinary advisor to the Lower East Side girls club.
jas lin 林思穎 (they/them) is a taiwanese/american performance artist and choreographer. lin stages exorcisms for purging choreographies of the learned body and shutting down internal and external surveillance cameras that suggest there is a proper way to move through the world.
미친년 / Michinyeon is Kwonyin, Na Mira, and Saewon Oh. Inhabiting the liminal, crossing the threshold, incantations invoke underworld into sacred profane ecstasy.
Brandon Nguyen (he/they) is a Vietnamese queer floral artist who expands on the imaginary dreams of nature via their medium expression. An intertwined and dynamic translation of culture, sexuality, and soul serve as their inspiration channels.
Daphne Nguyen (aka Fine China) is a multidisciplinary visual/performance artist. As a trans and sex worker advocate, her art is centered around a familiar thesis as her field of work. Grounding people in the present moment, her performances include body modification, body endurance, as well as sharing a glimpse of the trans experience to create a sense of relatability that expands the human perspective beyond a standard fetishized and tokenized lens.
Yuki is a hapa Uchinanchu ha'awahine with many names, born and raised in Hawai'i. Yuki began her nightlife career as a performer in 2012, and has been a sex worker of various capacities since 2015. Yuki began dancing in various shows around Portland, OR, where she helped produce a monthly trans femme strip night in 2019. She has shifted most of her focus on establishing herself as a TS femdom over the past three years.
Scott Oshima (they/them) is an artist and community activist who centers communities of color by unearthing personal and political history within our city streets. Scott is yonsei Chinese Japanese American and a 4th generation resident of Los Angeles on Tongva and Chumash land. They can often be found singing songs to the freeways or picking grapefruits from 150 year old trees in Little Tokyo. www.o-shi-ma.com

Wonmi's WAREHOUSE Programs is organized by Alex Sloane, Associate Curator of Performance and Programs, with Amber Dettmers, Production Manager, and Brian Dang, Programming Coordinator.

Wonmi's WAREHOUSE Programs is founded by Wonmi & Kihong Kwon and Family.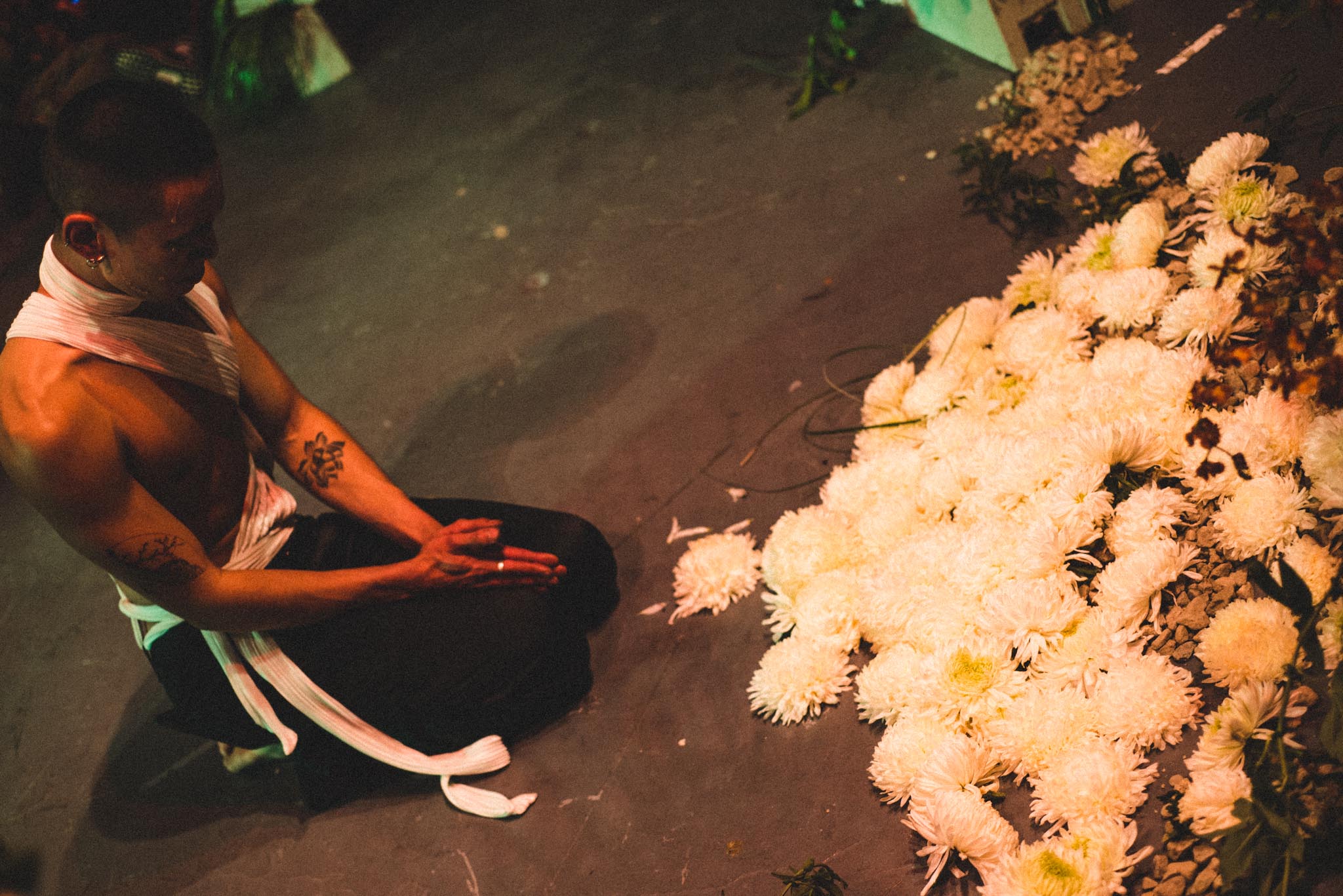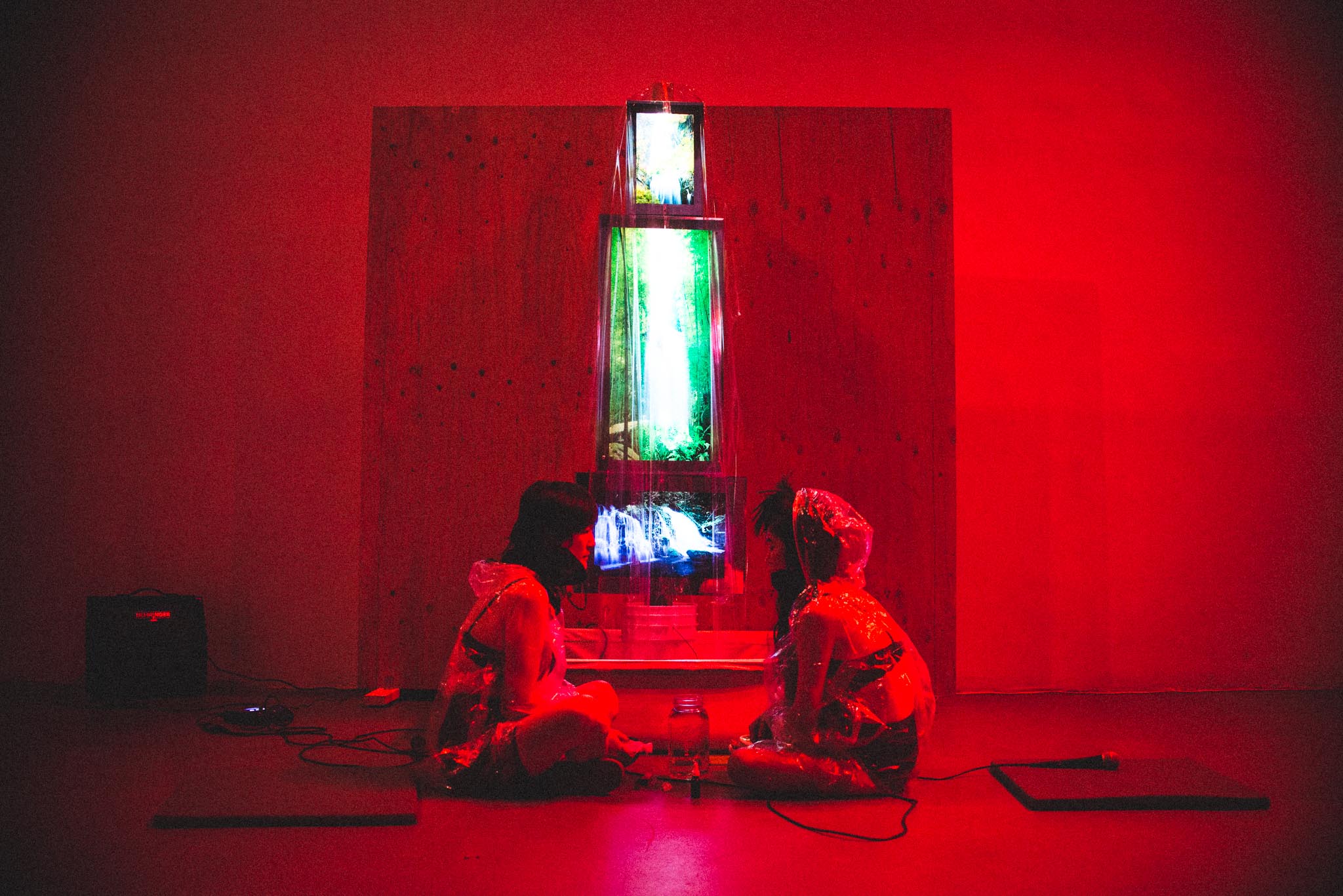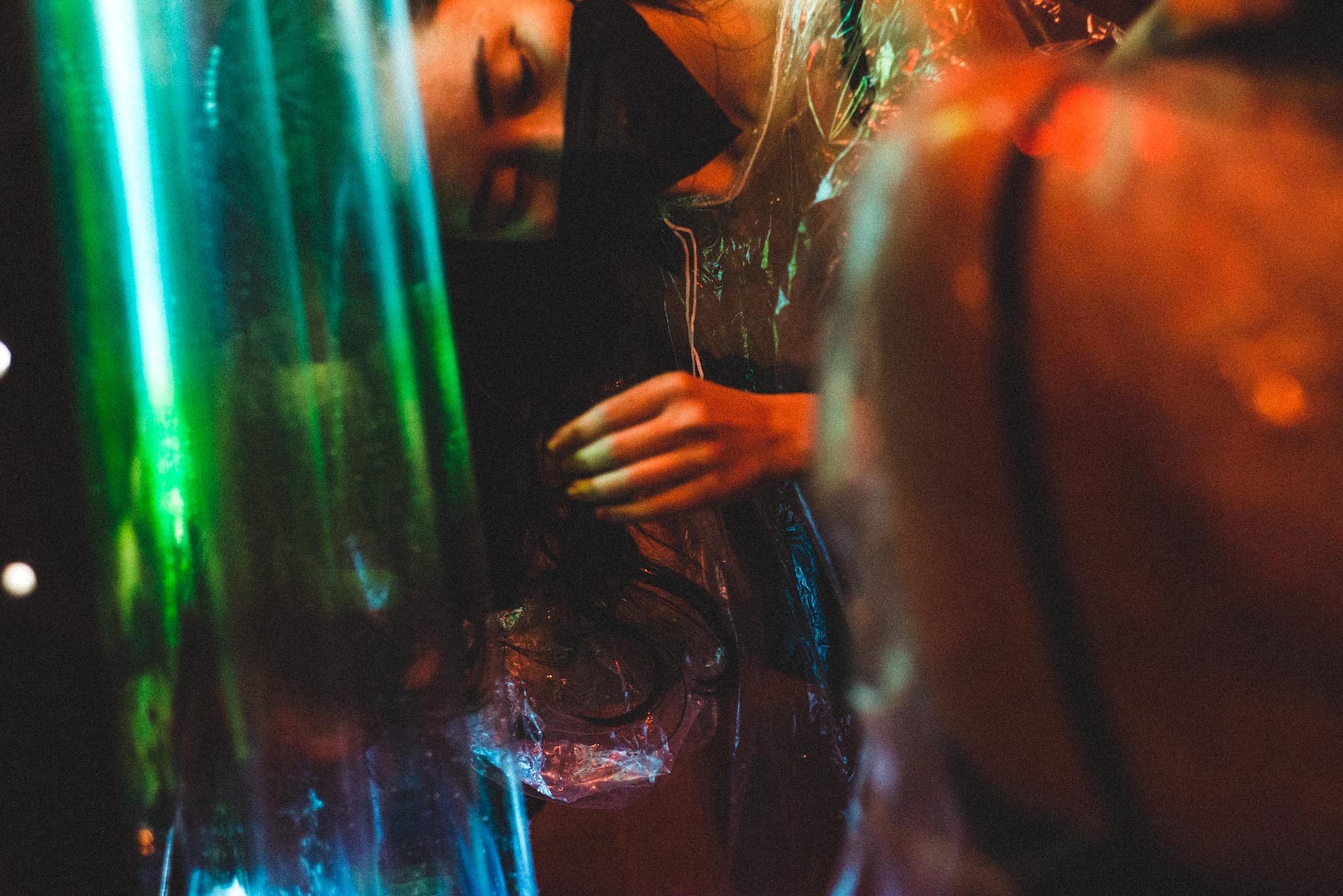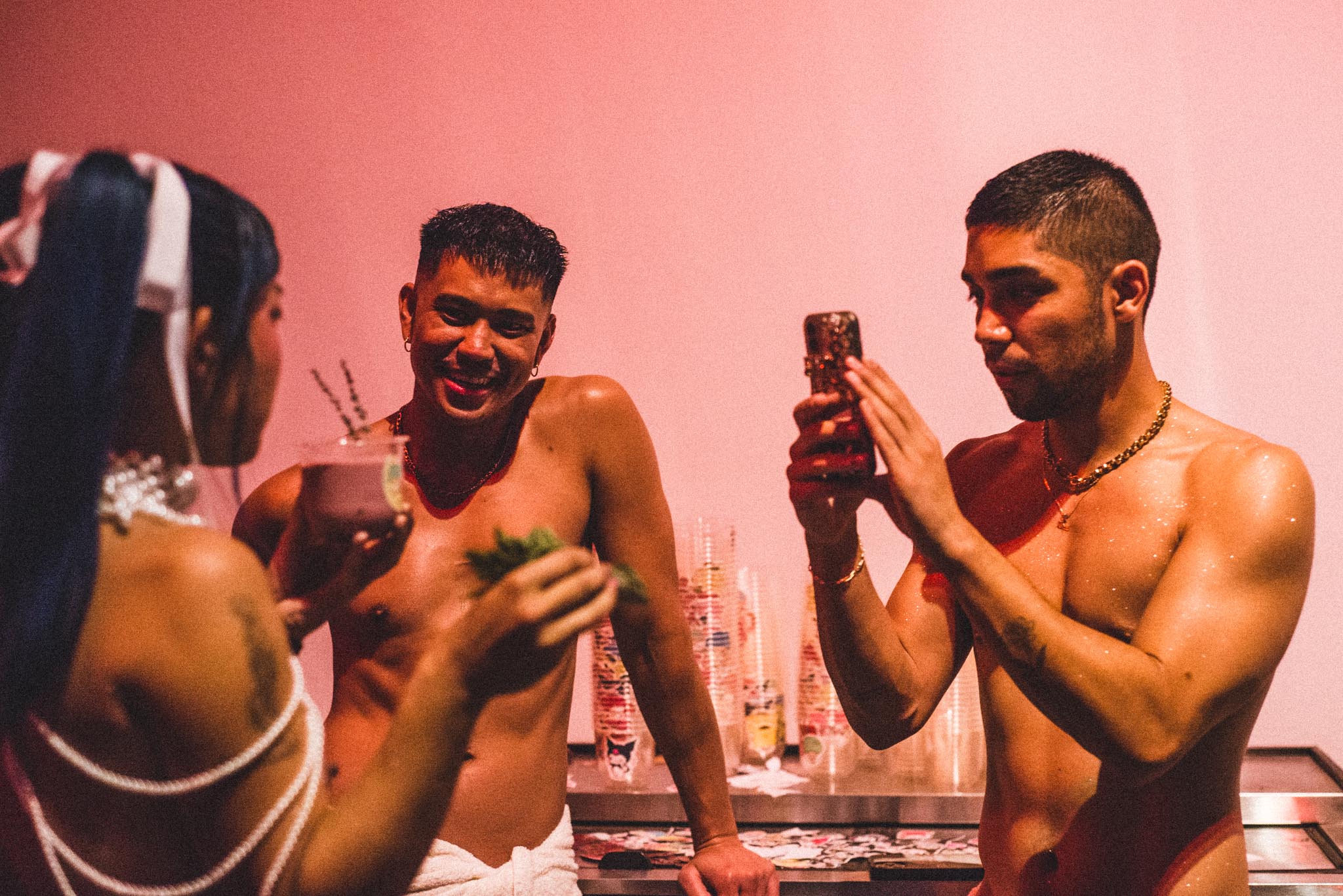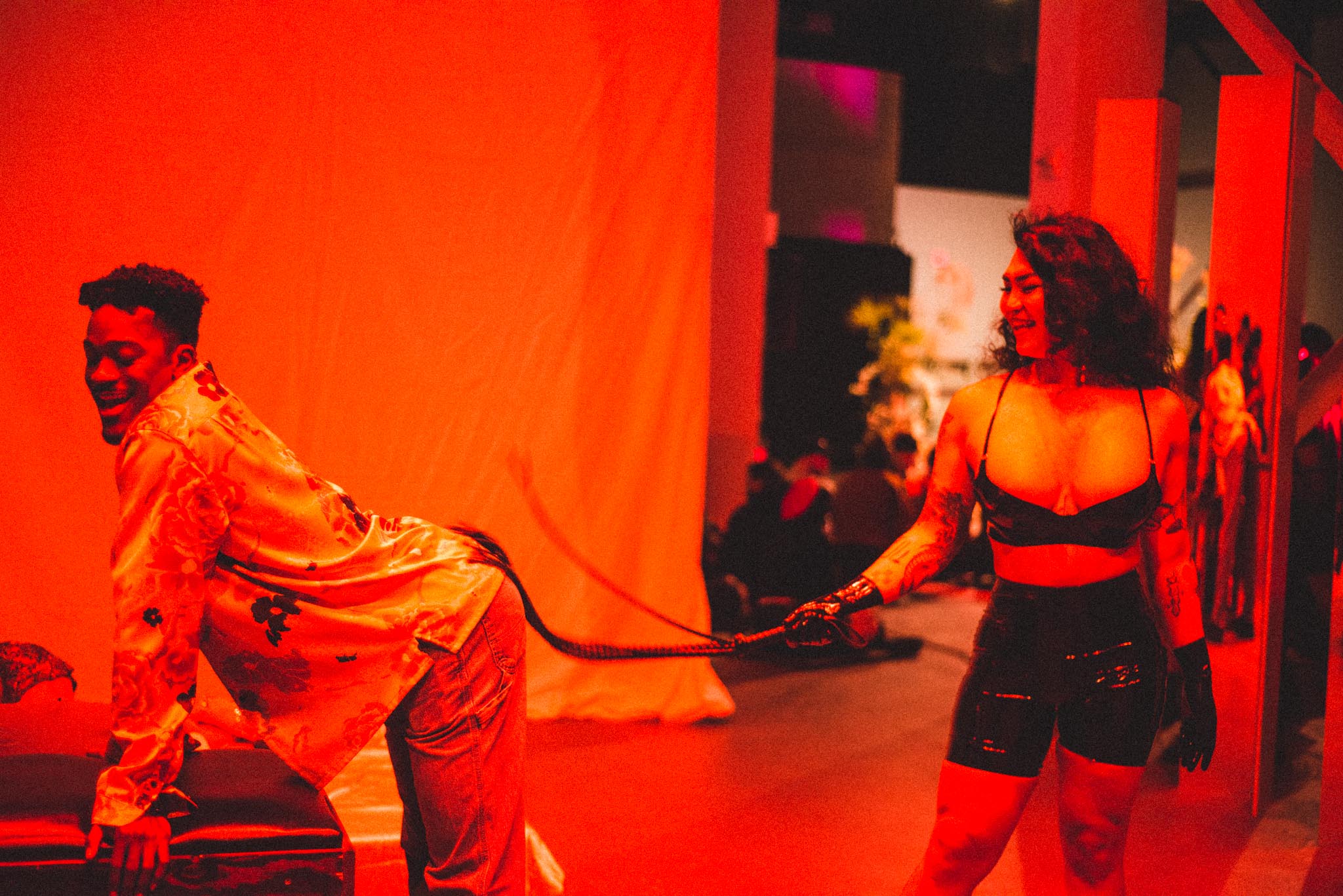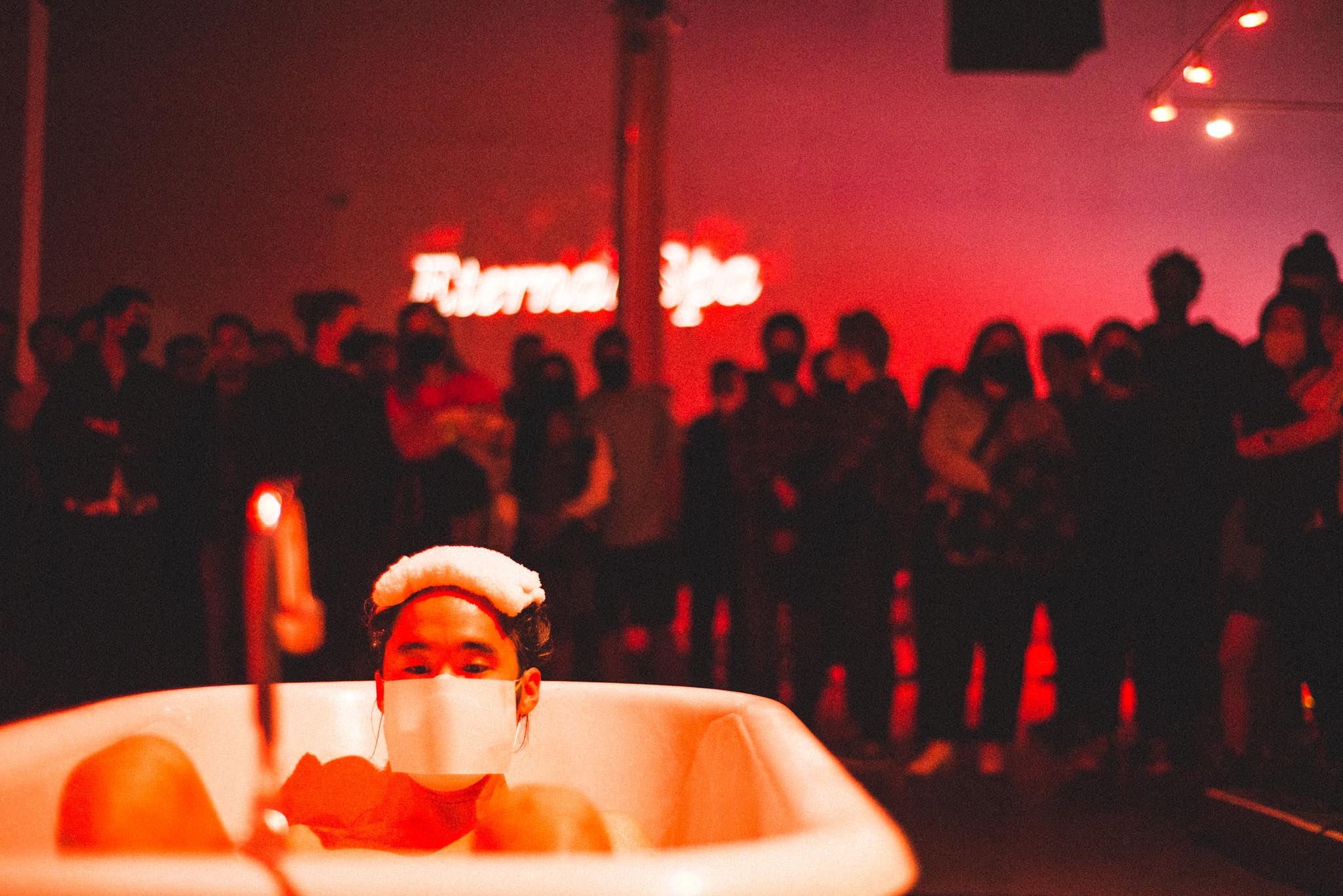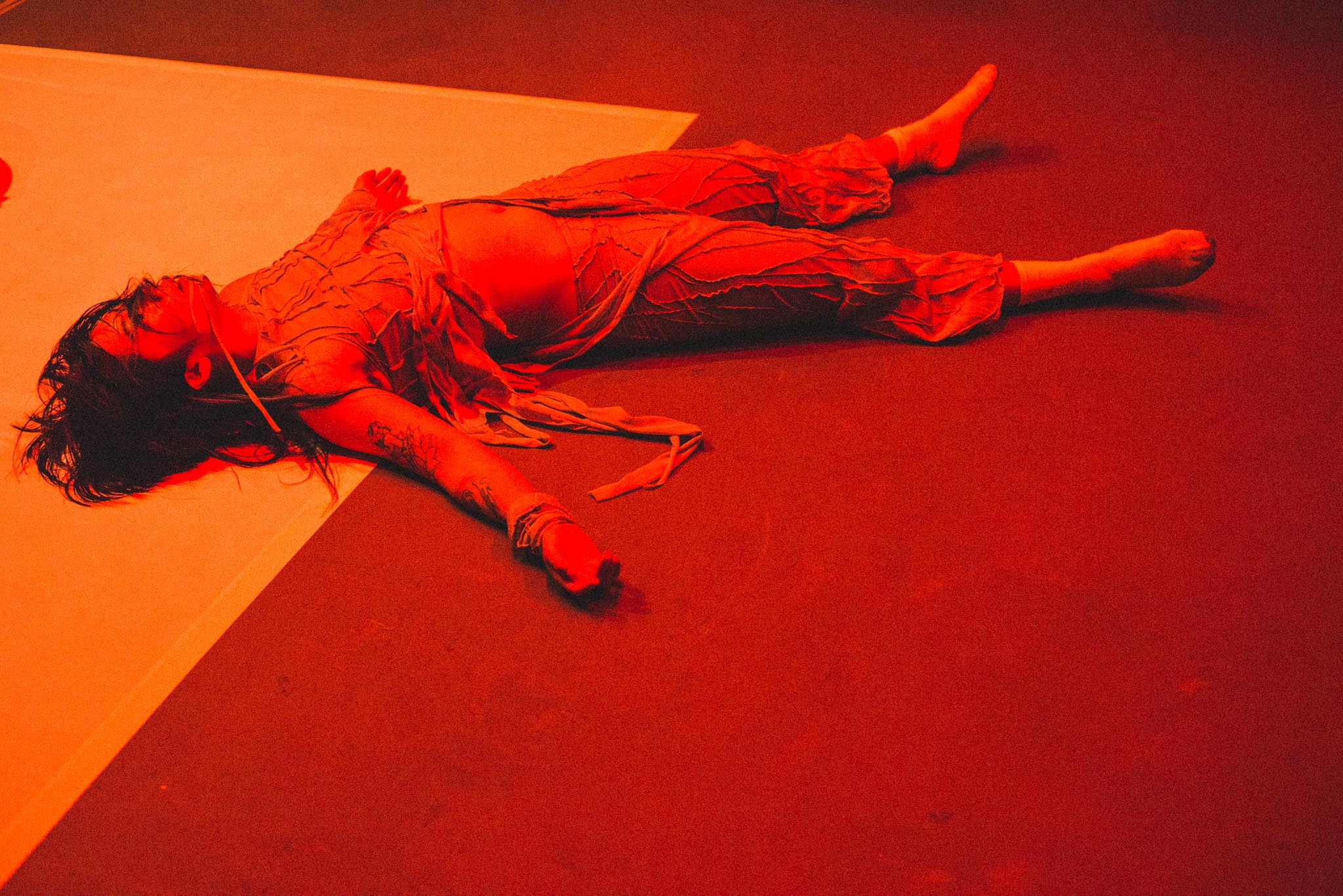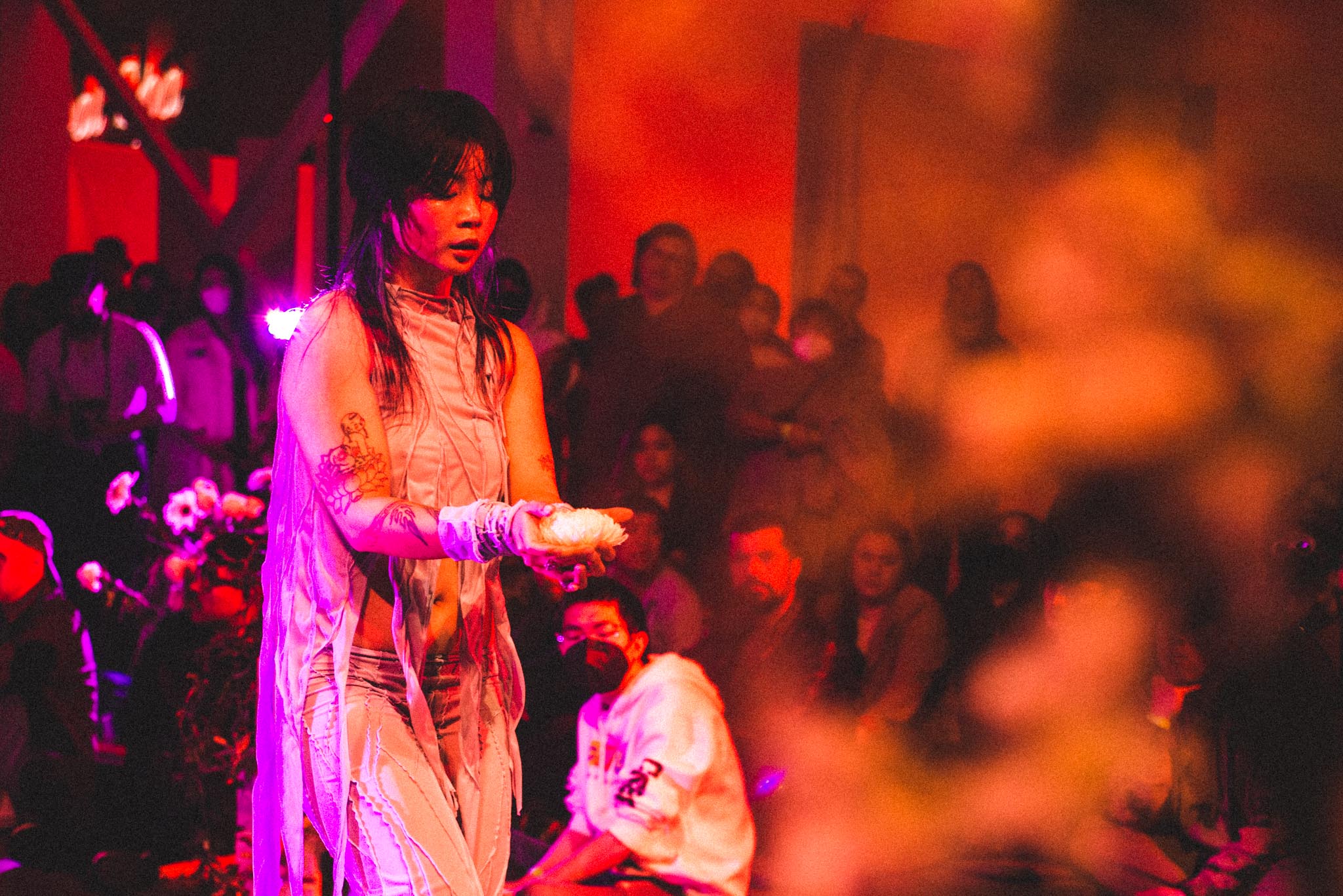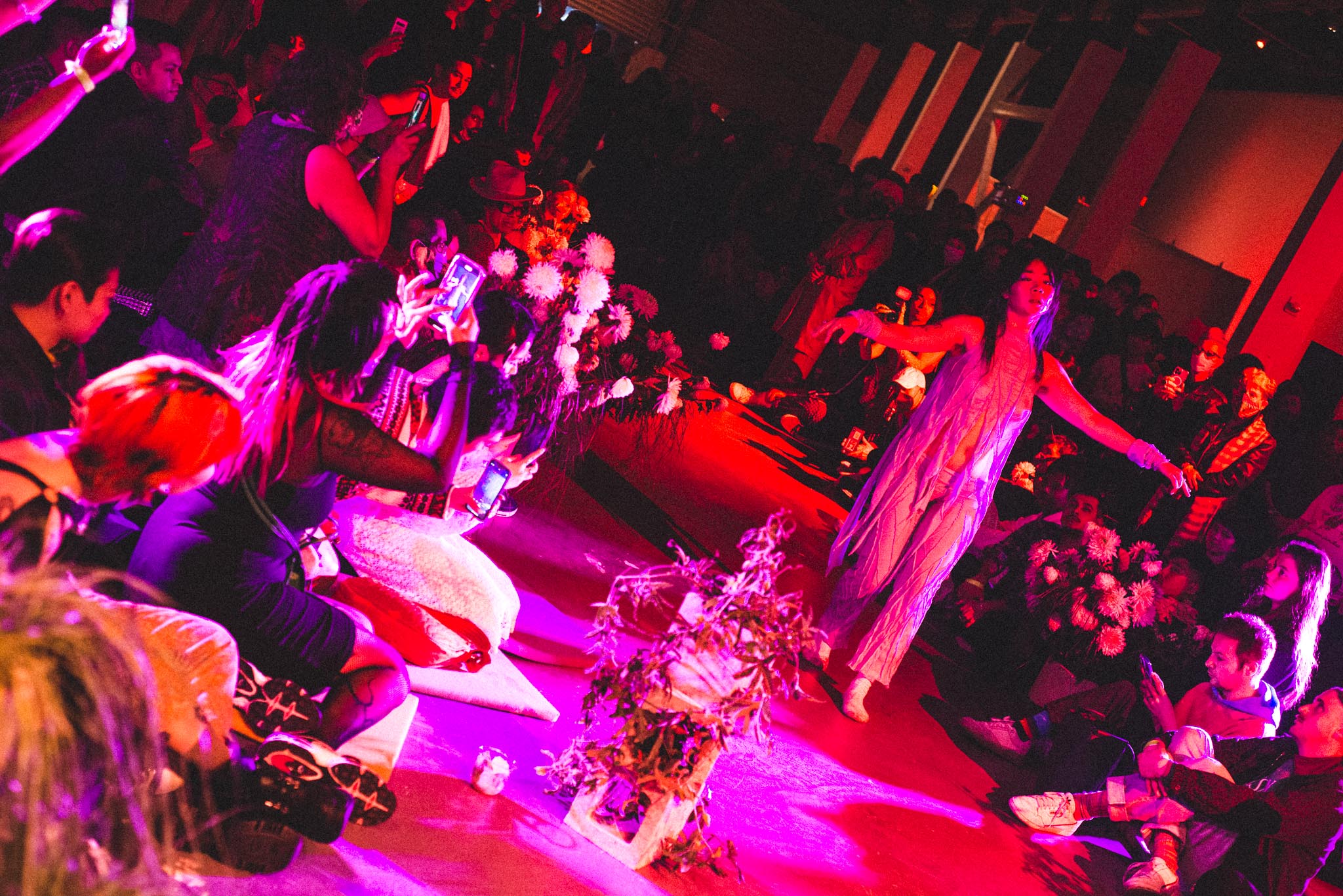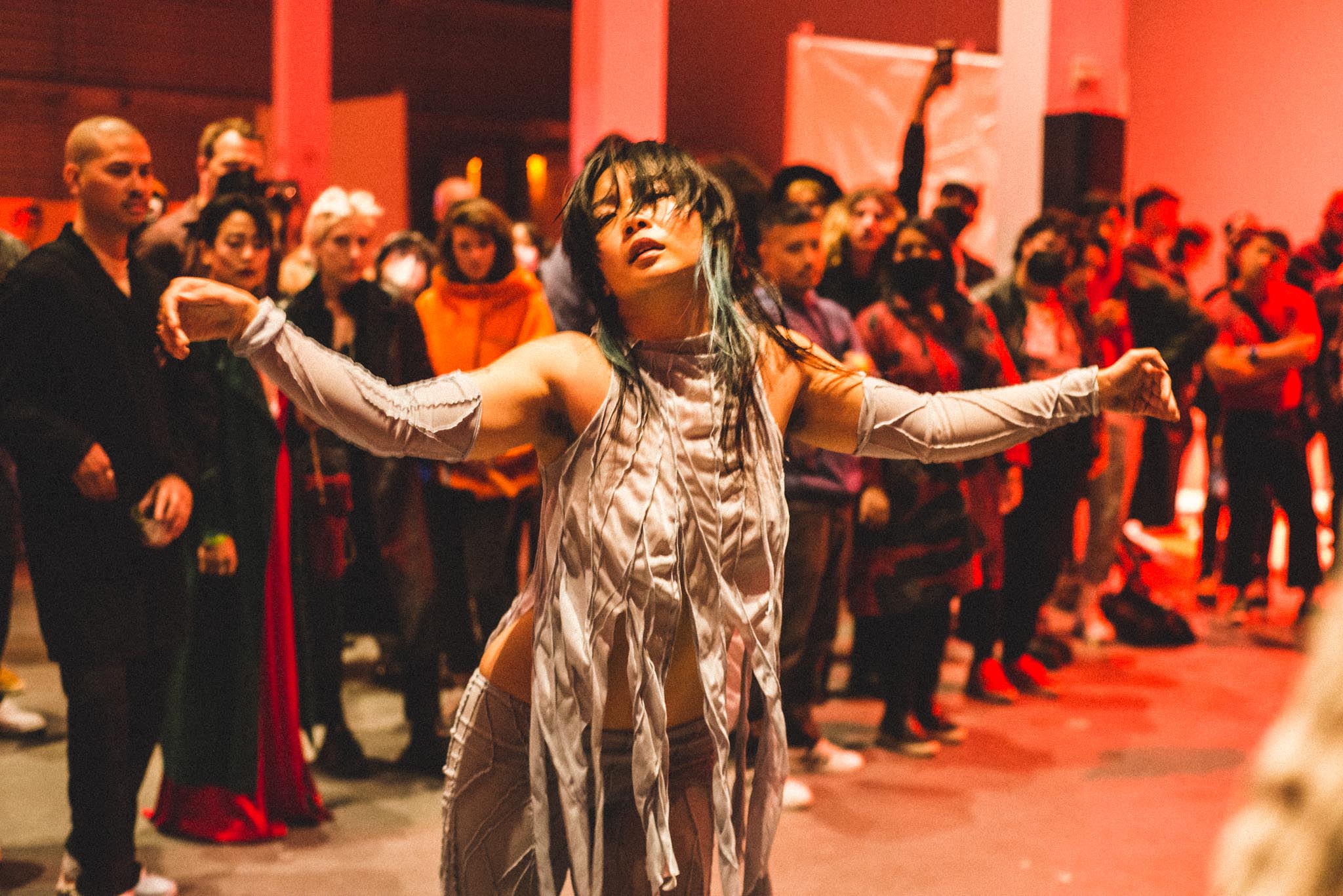 Eternal Spa performance organized with QNA, presented by The Museum of Contemporary Art (MOCA), April 2, 2022, at The Geffen Contemporary at MOCA. Photos by Hon Hoang.