Friday, May 7, 5pm PST
Live on Instagram @moca
The Crenshaw Dairy Mart along with MOCA has prepared a series of fireside chats with Abolitionists and Farmers, centering the intersections of abolitionist praxis, farming practices, and food justice within the lineage of FREE THE LAND.
Patrisse Cullors and Waunette Cullors will speak to the intersections of Abolition as a theory and practice, and Food Justice as a theory and practice.
Patrisse Cullors is a New York Times bestselling author, educator, artist and abolitionist from Los Angeles, CA. Co-founder of the Black Lives Matter Global Network Foundation, Patrisse has been on the frontlines of abolitionist organizing for 20 years. Since she began the Black Lives Matter movement in 2013, it has expanded into a global foundation supporting Black led movements in the US, UK, and Canada and has been nominated for the 2021 Nobel Peace Prize. The significance of the Black Lives Matter movement has been recognized by The New York Times as the "largest movement in US history." TIME 100 also named Patrisse as the 100 most influential people in 2020. Patrisse has led multiple Los Angeles based organizations such as Dignity and Power Now, Justice LA and Reform LA Jails. Each of these organizations have won progressive ballot measures, fought against a $3.5 billion jail plan, and implemented the first ever Civilian Oversight Commission of the Los Angeles Sheriff's Department. Patrisse is also the Faculty Director of Arizona's Prescott College, a new Social and Environmental Arts Practice MFA program, which she developed nesting a curriculum focused on the intersection of art, social justice and community organizing that is first of its kind in the nation. Not stopping there, Patrisse is also a former staff writer on Freeform's Good Trouble series as well as an actress on the show. She also co-produced the 12-part YouTube Originals series titled RESIST, that premiered November 18, 2020 on the platform. In 2020, Patrisse signed an overall production deal with Warner Brothers, where she intends to continue to uplift Black stories, talent, and creators that will continue to transform the world of art and culture.
Waunette Cullors is both a leader and an inspiration to all in her community. Her life, thus far, has been dedicated to exemplifying a positive role model for youth, serving in roles ranging from PTA President, Master Gardener, and Girl Scout Leader, to a current elected member of the Board of Trustees for Keppel School District.
Waunette has been successful at showing youth how to break out of their traditional roles and inspiring them to aim for goals higher than they've previously imagined. She has served as a 4H Leader, Regional Director for Girl Scouts, and an Ambassador of the Palmdale Chamber of Commerce. Waunette, being culturally adept, likes to share her culture with the community, as well as with younger generations, and has served on a multitude of executive boards committed to advancing the African American community. She has been Vice-Chair of the NAACP, President of the Friends of Jackie Robinson Park, Director of the Antelope Valley Black Chamber of Commerce, and treasurer for Lancaster's Mayor Prayer Breakfast. She currently serves as Council Woman for the Little Rock Town Council.
She is the owner of AV Pageants – "Pageantry With Purpose" which is a combination of scouting, etiquette, and public speaking for local girls in the community, which aids in empowering them and helping them discover their tremendous self-worth and voice while showcasing their awesomeness with the help of private coaching in public speaking, etiquette, and grace. She previously served as Director of The Antelope Valley Black Chamber of Commerce and the youth chair. As chair, she hosted the First Miss Black Chamber Scholarship Pageant and added Miss Black AV, Miss Latina AV, and Miss Gifted, a special needs program.
Her life's mission is to focus on the education, heritage, culture, and health and wellness of her community while adding a "WOW factor" to these lessons. She feels that a lot of children today are missing the awe of being a child and recalls being amazed by museums, nature, art, and the world of science when she was younger. She helps make that a reality as founder and Executive Director of The WOW Flower Project, where she creates field trips and events covering topics from health, wellness, and gardening to WOW Camp's Petting Zoo and programming.
She worked as a Community Prevention Coordinator to reduce underage drinking in the City of Palmdale, and, as a fellow with WPI -- Women Foundation of California, helped enact a new policy that was adopted for all retailers in LA County to provide educational programs to all middle school students in Palmdale.
As an alumnus of the Women's Policy Institute & Women's Federation, she has also helped reduce food deserts by assisting with an ordinance that mandates 20 percent minimum shelf space for fresh fruit and vegetables. As a USDA farmer, this assists with health disparities and food deserts of the unincorporated areas of LA county.
Within her local community, she has provided a complete gym while President of The Friends of Jackie Robinson Park – a nonprofit organization that serves the needs of the youth, seniors in the Sun Village community. She currently serves as Sun Village Women's Club President and continues to provide resources, recreation, leadership, and a variety of activities to underserved youth at the first park name after Jackie Robinson in the nation.
Justice for the underserved is also her passion and she is currently a co-chair for Cancel the Contract in the Antelope Valley. This campaign calls on the County to redirect funds intended for new jails and other alternatives to incarceration and to reinvest those dollars in a new vision of community safety and meaningful services for our students and the community.
She has served in major leadership roles for numerous organizations and has an array of skills including leadership, team-building, event planning, community organizing, public and motivational speaking, and mentoring.
Waunette's mission is to bring the community together on one accord and to better and strengthen our race relations while building health and wellness to our commUNITY.

abolitionist pod (prototype) is supported, in part, by Art Rise, a project of WERISE.LA, an initiative of the Los Angeles County Department of Mental Health, with generous support from the Environmental Council of The Museum of Contemporary Art (MOCA). Participating urban gardeners and farmers include The WOW Flower Project, CSU, Ambiguous Digz, Urban Soul Farmer, Hereticgardener, The plant plug LA, Farm for a future, Sylmar HS - Agriculture Class, and Te'Amir Sweeney.

This work is part of Art Rise, a series of over fifteen outdoor art installations in and around Downtown Los Angeles, commissioned especially for WE RISE—an initiative of the Los Angeles County Department of Mental Health that encourages wellbeing and healing through art, connection, community engagement, and creative expression. For more information and to see a complete Art Rise map, please visit werise.la.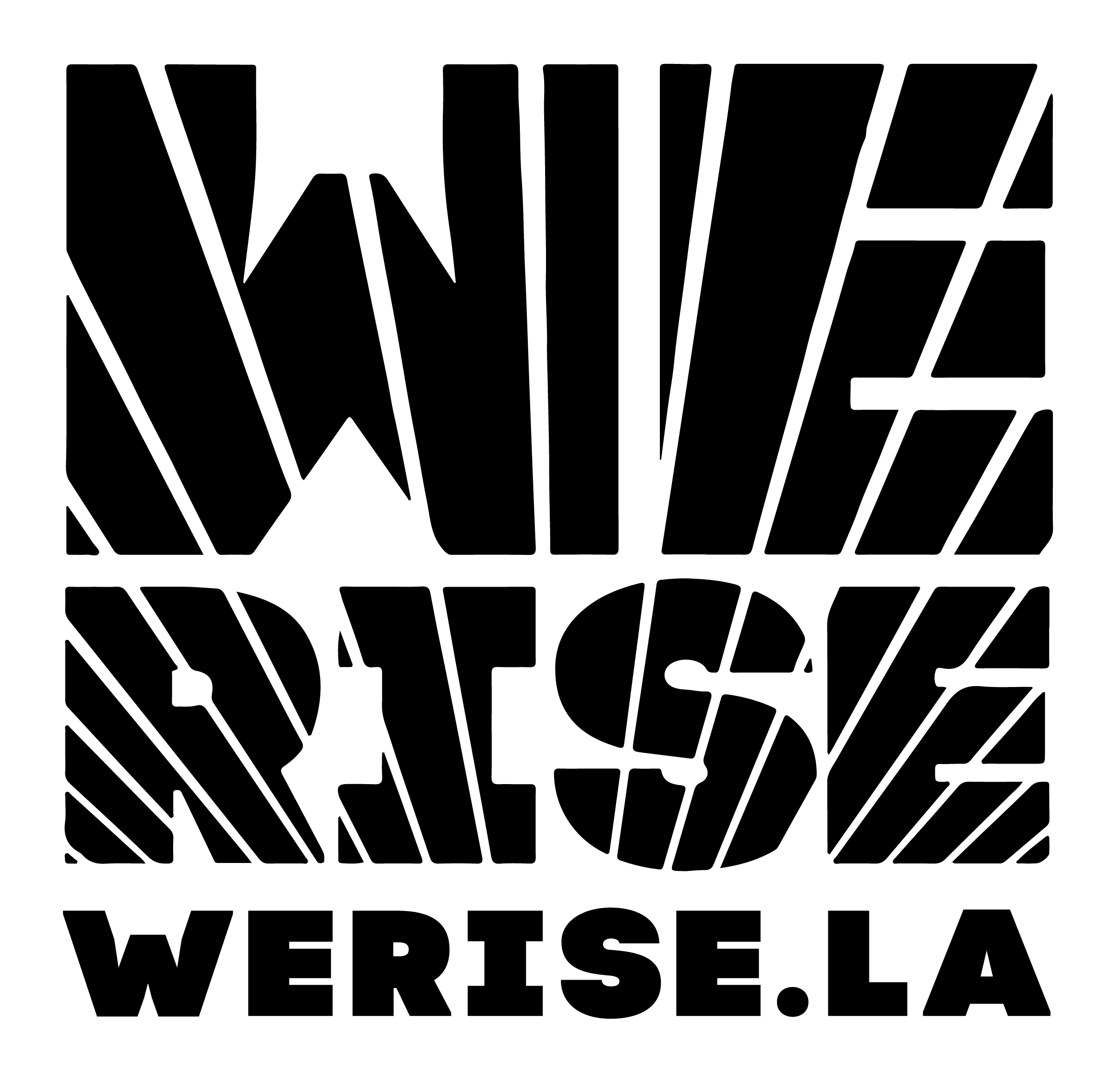 ---

Virtual MOCA is a new and daily digital series available on both moca.org and across MOCA's social media platforms. To enjoy the breadth of this program, please follow us on our social channels:
Instagram: @moca
Facebook: @mocalosangeles
Twitter: @mocalosangeles

All Virtual MOCA content is archived and sent out via email at the end of each week. For easy access to previous programs, subscribe to our mailing list.

Virtual MOCA is presented by the MOCA Thrive Fund courtesy of Chara Schreyer.

Education at MOCA courtesy of Terri and Michael Smooke. Additional support provided by The Hearst Foundations, Blum & Poe, and Frederick R. Weisman Art Foundation.