Friday, May 14, 5pm PST
Live on Instagram @moca
The Crenshaw Dairy Mart along with MOCA has prepared a series of fireside chats with Abolitionists and Farmers, centering the intersections of abolitionist praxis, farming practices, and food justice within the lineage of FREE THE LAND.

Richie Reseda and Jamiah Hargins will speak to the intersections of Abolition as a theory and practice, and Food Justice and Micro-farming as a theory and practice.
Freed from prison in 2018, Richie Reseda is a producer and abolitionist-feminist organizer. He founded Question Culture, a social-impact record label; Success Stories, a transformational feminist program for incarcerated men chronicled in the CNN documentary "The Feminist on Cell Block Y;" and cofounded Initiate Justice, which organizes people directly impacted by mass incarceration to change laws to end it. He works closely with Black Lives Matter, Inspire Justice and more, to transform narratives and upend systems of oppression.
Jamiah E. Hargins is a chronic social entrepreneur, community leader, and self-proclaimed gardening engineer. He is the founder of Crop Swap LA, which is determined to grow food on unused spaces, creating green jobs, independent economies, and nutrient-dense food. He recently opened the world's first water-recycling front yard garden, which uses just 8% of the water previously used for grass to grow over 600 plants for 35 families, recycling hundreds of gallons of water. His innovative business and design models gained the attention of LA City officials looking for sustainability solutions around water, food, and economic sustainability, and he was named a Good Food Champion in 2019. He also invented ToiletTrees, a patented device that hooks onto your toilet and uses the clean water to grow fragrant and odor-eating plants. Jamiah is also a partner at BREAUX Capital, a financial technology company focused on Black millennial men who launch and invest in each other's businesses. Jamiah began his career as a stock and equity options trader, a corporate headhunter, and a non-profit program leader. Jamiah is a graduate of the African American Board Leadership Institute, the University of Chicago, and Columbia University. Personally, he is a father of a 3-year old little girl, a husband to a school administrator, and regularly practices Taoism.
abolitionist pod (prototype) is supported, in part, by Art Rise, a project of WERISE.LA, an initiative of the Los Angeles County Department of Mental Health, with generous support from the Environmental Council of The Museum of Contemporary Art (MOCA). Participating urban gardeners and farmers include The WOW Flower Project, CSU, Ambiguous Digz, Urban Soul Farmer, Hereticgardener, The plant plug LA, Farm for a future, Sylmar HS - Agriculture Class, and Te'Amir Sweeney.

This work is part of Art Rise, a series of over fifteen outdoor art installations in and around Downtown Los Angeles, commissioned especially for WE RISE—an initiative of the Los Angeles County Department of Mental Health that encourages wellbeing and healing through art, connection, community engagement, and creative expression. For more information and to see a complete Art Rise map, please visit werise.la.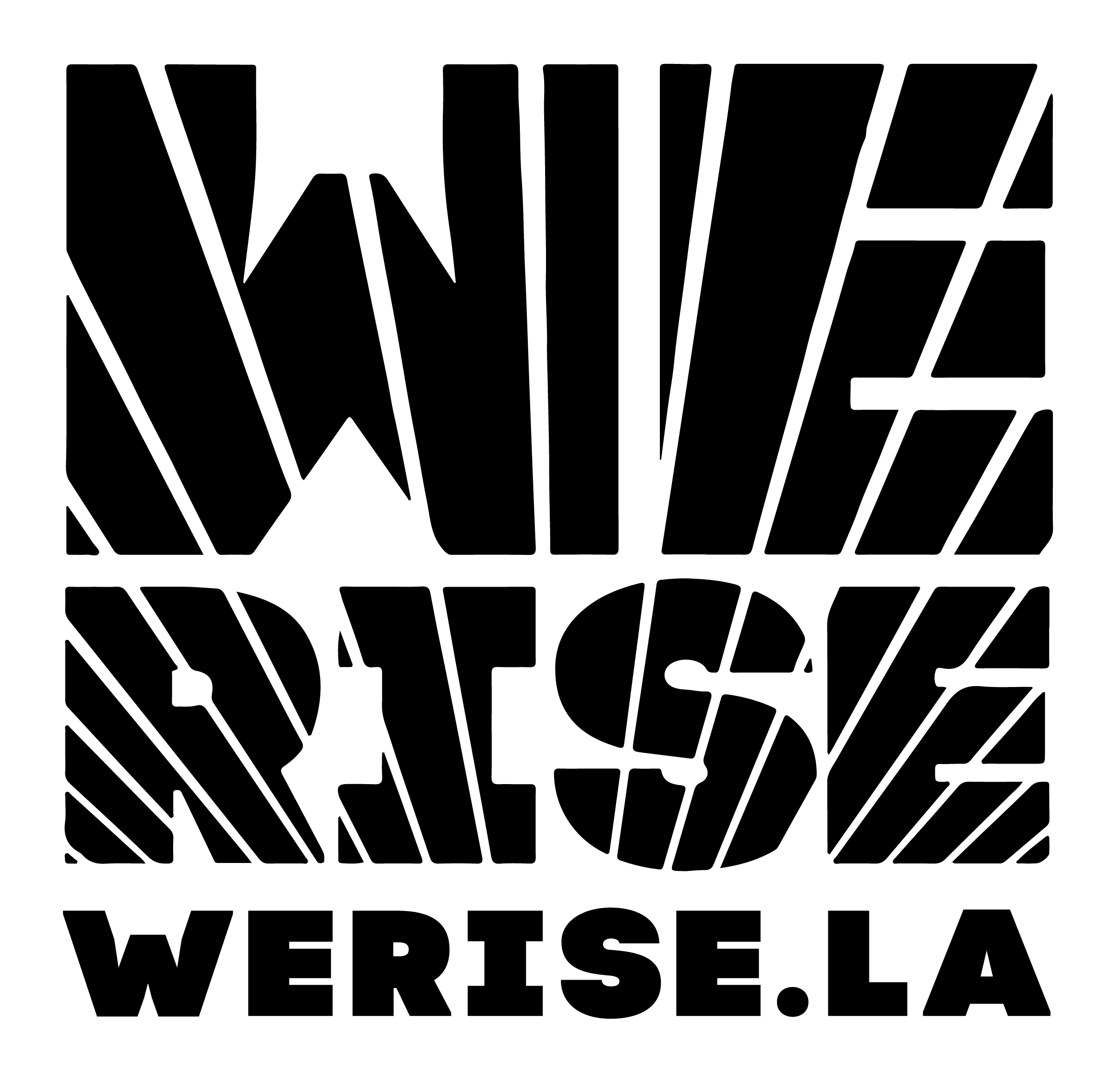 ---

Virtual MOCA is a new and daily digital series available on both moca.org and across MOCA's social media platforms. To enjoy the breadth of this program, please follow us on our social channels:
Instagram: @moca
Facebook: @mocalosangeles
Twitter: @mocalosangeles

All Virtual MOCA content is archived and sent out via email at the end of each week. For easy access to previous programs, subscribe to our mailing list.

Virtual MOCA is presented by the MOCA Thrive Fund courtesy of Chara Schreyer.

Education at MOCA courtesy of Terri and Michael Smooke. Additional support provided by The Hearst Foundations, Blum & Poe, and Frederick R. Weisman Art Foundation.