Thursday, May 6, 4pm PST
To join, RSVP Here.

Creating the Compassionate City is a conversation among arts and social change practitioners produced in conjunction with Los Angeles Poverty Department's Art Rise performance, organized by MOCA.

The performance, The New Compassionate Downtown, imagines an inclusive downtown that people are proud to be a part of because of the ethos and practices of concern for the well-being of everyone and a commitment to prevent and alleviate everyone's suffering.
While this seems to fly in the face of a reality distinguished by gross inequities, there are innumerable people in communities throughout the city who have been working for decades to embrace the generative capacities of every single Angelino in order to realize a City everyone can be proud to be a part of. This webinar is a conversation among three deeply committed and experienced arts and social change practitioners: Karen Mack, Charles Porter, and Jeremy Liu. The conversation will be introduced by MOCA Assistant Curator Rebecca Lowery and moderated by John Malpede of Los Angeles Poverty Department.

Panelists:

Karen Mack
Karen Mack is the founding director of LA Commons. Karen holds a Master's in Public Administration from Harvard University, where she studied the role of culture in community building. LA Commons leverages art and cultural approaches to create positive change. LA Commons projects are motivated by the belief that all communities possess local knowledge and local assets, that ordinary people have the power to meet the challenges facing their neighborhoods, through their sense of connectedness with place and each other. And that culture is an essential community resource for elevating these assets and affecting change.
Charles Porter
Charles Porter has worked for 20-plus years in Skid Row with United Coalition East Prevention Project to challenge systemic conditions and social disparities that threaten a healthy environment. Charles, a poet and drummer with deep understanding of Pan-African artistic and healing traditions, believes in the power of culture to build communities. Time and again he has worked with a coalition of residents to identify and bring about needed change. The Skid Row Improvement Coalition collectively envisioned a neighborhood hygiene center, The ReFresh Spot, that was realized with the support of the city, and that now serves more than 1,000 residents a day, providing showers, and laundry facilities as well as 24-hour bathroom access. And it employs a Skid Row resident staff.
Jeremy Liu
Jeremy Liu, artist and social impact strategist, with a successful track record of developing "Community Benefits by Design" real estate projects will join the conversation from Oakland. As the Senior Fellow for Arts, Culture and Equitable Development at PolicyLink, Jeremy has shaped and is guiding an initiative that integrates arts and culture into the work of equitable development.
Art Rise is a series of over fifteen outdoor art installations in and around Downtown Los Angeles, commissioned especially for WE RISE, that encourages wellbeing and healing through art, connection, community engagement, and creative expression. For more information and to see a complete Art Rise map, please visit werise.la.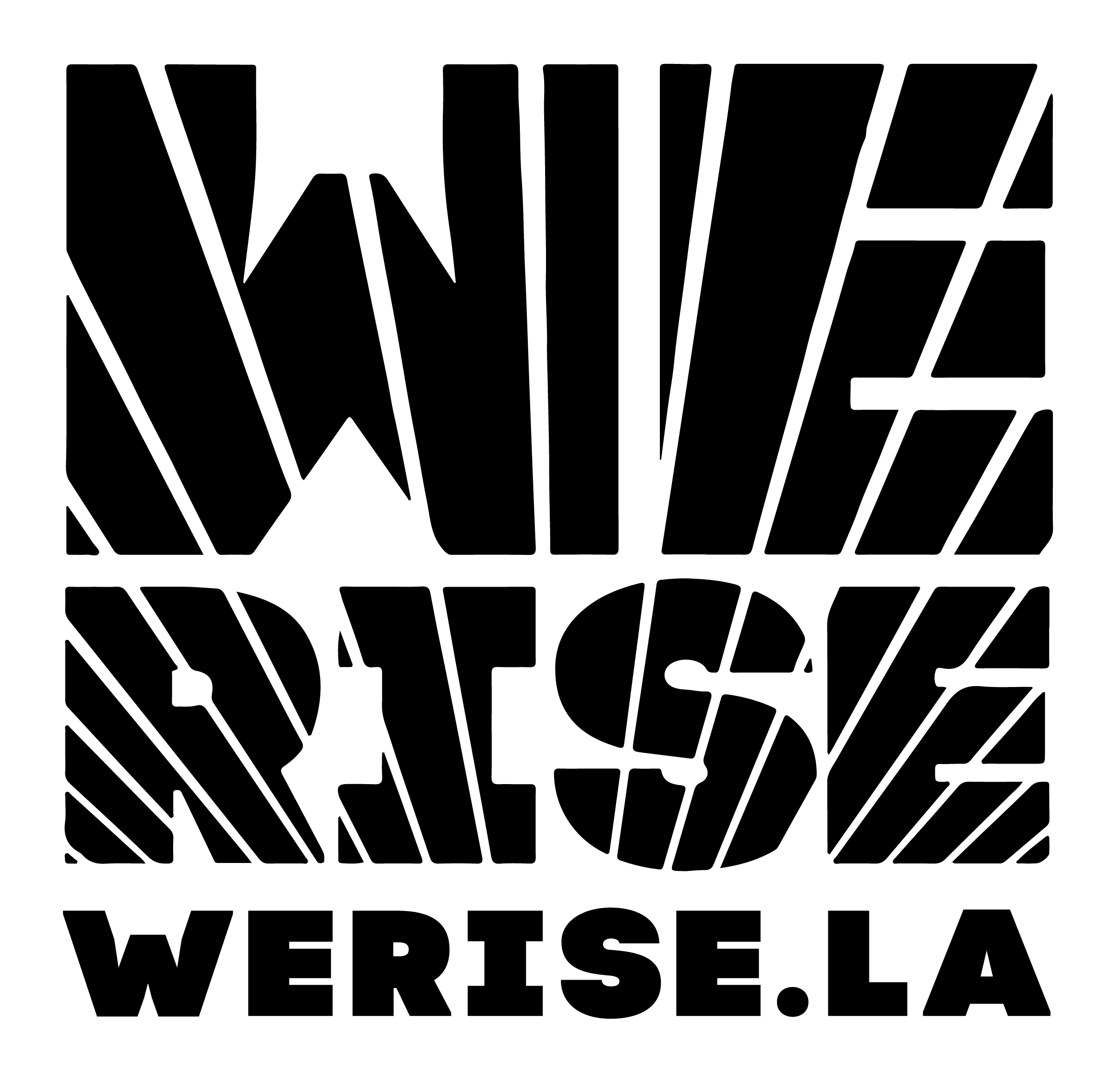 ---

Instagram: @moca
Facebook: @mocalosangeles
Twitter: @mocalosangeles

All Virtual MOCA content is archived and sent out via email at the end of each week. For easy access to previous programs, subscribe to our mailing list.
Virtual MOCA is presented by the MOCA Thrive Fund courtesy of Chara Schreyer.

Artists' participation in MOCA's public programs are supported by the Sam Francis Foundation, California.