Gaetano Pesce: Molds (Gelati Misti) present a selection of cast-resin objects made by internationally lauded Italian artist Gaetano Pesce, organized by MOCA Senior Curator Bennett Simpson. Focusing on Pesce's well-known vases, with their colorful, pliable, body-like forms, the exhibition also includes a selection of chairs, lamps, and two-dimensional cast-resin reliefs that the designer calls "industrial skins."
Organized by Simpson with noted Pesce collector and scholar John R. Geresi, the exhibition will highlight Pesce's long involvement with resin, molds, and casting techniques, and will feature a group of the designer's purpose-built wooden molds, as well as process drawings and video. For more than four decades, Pesce has produced work spanning architecture, exhibition, and industrial design. His vessels embody the playful eccentricities of his aesthetic and exemplify his chosen medium's infinite variation of pigmentation, transparency, and plasticity.
Though many of his vases (Amazonias, Twins, Rock, Spaghetti, Pompitou, Medusa, and Tre Piedi) have structural foundations that begin with the same bullet-shaped underpinnings, their final forms are anything but identical. Each bares the process of its own making, capturing gravity and the velocity of Pesce's hand, which renders some things humorously anthropomorphic or blithe and painterly, and others unsettlingly corporeal.

Gaetano Pesce: Molds (Gelati Misti) is organized by MOCA Senior Curator Bennett Simpson with John Geresi, and with curatorial support by Executive Assistant to the Chief Curator Hana Cohn.

Lead support for MOCA Pacific Design Center is provided by Charles S. Cohen.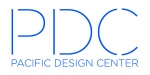 Exhibitions at MOCA are supported by the MOCA Fund for Exhibitions with lead annual support provided by Delta Air Lines, Shari Glazer, Hästens, and Sydney Holland, founder of the Sydney D. Holland Foundation. Generous funding is also provided by Jerri and Dr. Steven Nagelberg, and Thao Nguyen and Andreas Krainer.