Barbara Kasten: Stages is the first major survey of the work of Chicago-based artist Barbara Kasten. Widely recognized for her photography, this exhibition highlights Kasten's nearly five-decades-long engagement with abstraction, light, and architectural form. Kasten's work melds numerous artistic styles and histories, combining compositions rooted in hard-edge abstract painting, forms and arrangements that address the spatial concerns of modernist sculpture, and highly technical color photography printing methods that deliver voluptuously saturated images. The exhibition makes links between her more well-known photographic series of studio constructions and architectural interventions and her earliest fiber and mixed-media works, cyanotype prints, forays into set design, and new photographic works that continue her investigations of color, line, texture, and space. This presentation of the exhibition at MOCA Pacific Design Center will focus on her early furniture design-based sculptures as well as her elaborately staged photographs of postmodern architecture, such as Frank Gehry's Loyola Law School building in Los Angeles, Richard Meier's High Museum of Art in Atlanta, and MOCA's own Grand Avenue building designed by Arata Isozaki.

Barbara Kasten: Stages is organized by the Institute of Contemporary Art, University of Pennsylvania and is curated by ICA Curator Alex Klein.
Original support for Barbara Kasten: Stages was provided by The Pew Center for Arts & Heritage, Philadelphia.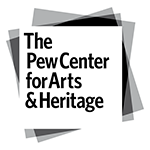 Support also comes from the Nancy E. and Leonard M. Amoroso Exhibition Fund, Pamela Toub Berkman & David J. Berkman, Bortolami, the Carol T. & John G. Finley Fund, Kadel Willborn Gallery, the Marjorie E. and Michael J. Levine Fund, Toby Devan Lewis, Gallery Luisotti, Amanda & Andrew Megibow, Stephanie B. & David E. Simon, Babette L. & Harvey A. Snyder, and Meredith L. & Bryan S. Verona. Additional support provided by The Chodorow Exhibition Initiative Fund.

The Los Angeles presentation is organized by MOCA Senior Curator Bennett Simpson.
Lead support for MOCA Pacific Design Center is provided by Charles S. Cohen.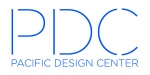 Exhibitions at MOCA are supported by the MOCA Fund for Exhibitions with lead annual support provided by Delta Air Lines, Shari Glazer, Hästens, and Sydney Holland, founder of the Sydney D. Holland Foundation. Generous funding is also provided by Jerri and Dr. Steven Nagelberg, and Thao Nguyen and Andreas Krainer.

In kind media support is provided by