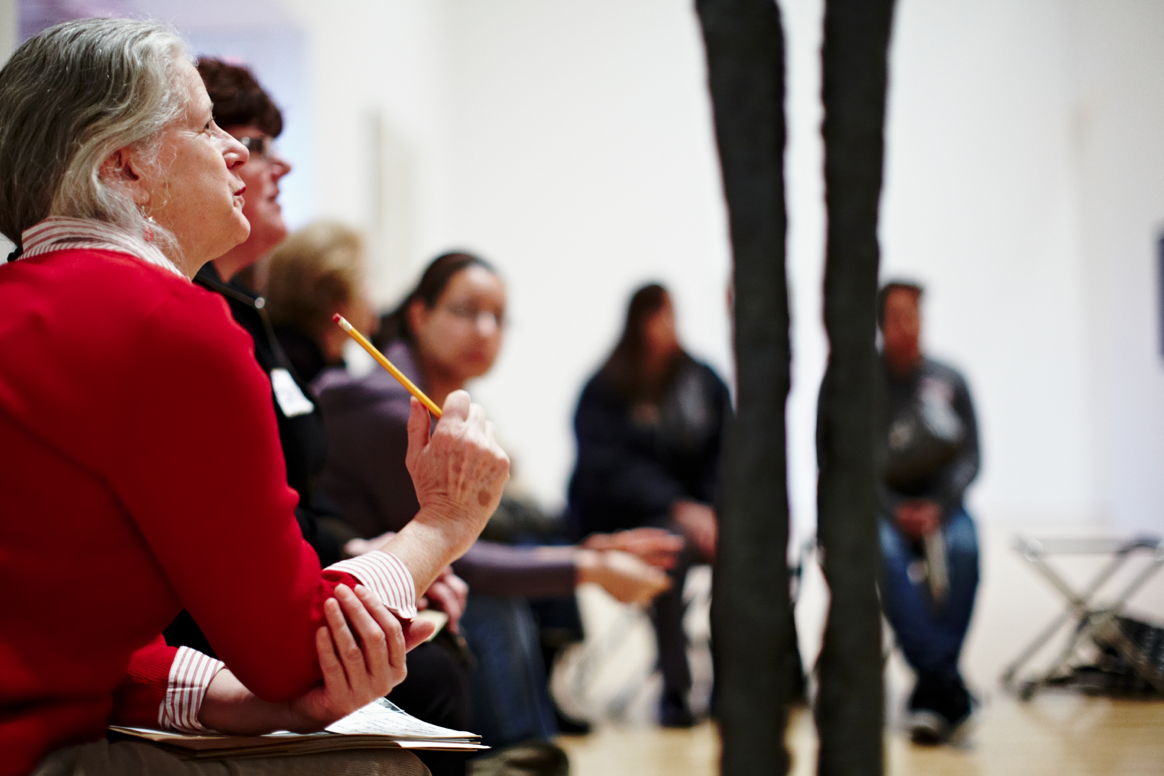 ​Bring the power of contemporary art into your classroom. Offering tours, MOCA's yearlong professional development program Contemporary Art Start (CAS), special programs for visual art teachers, and more.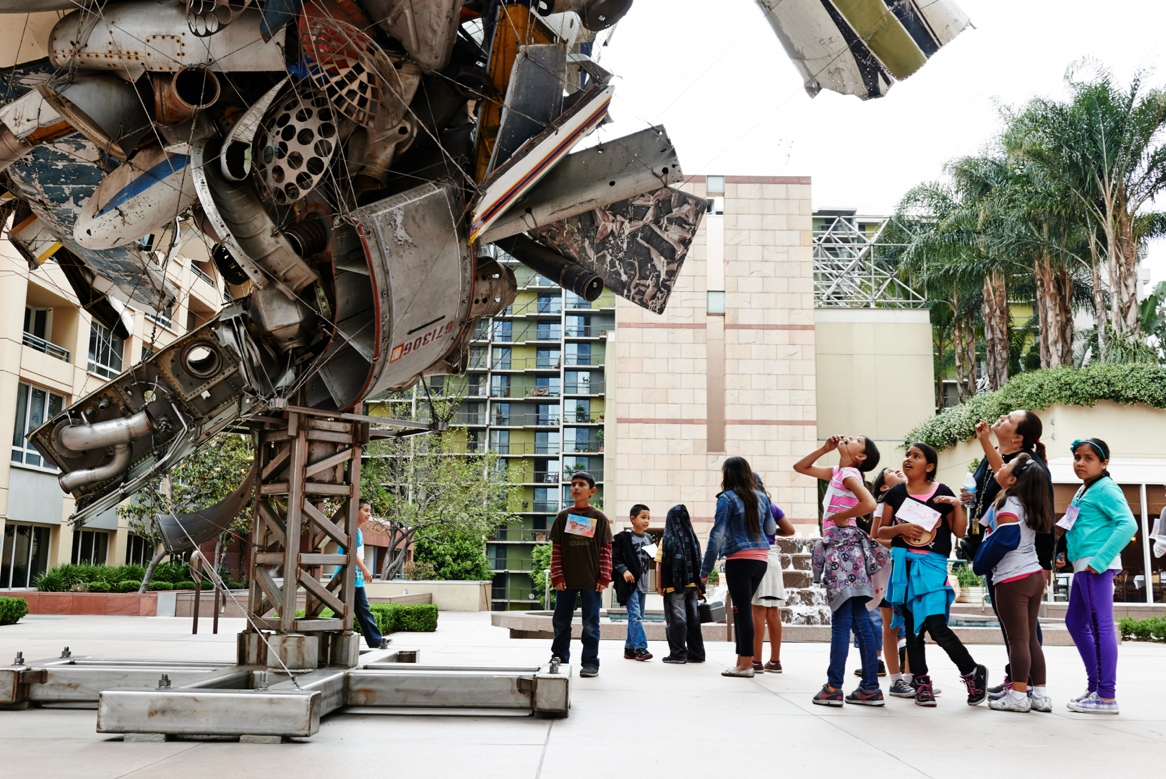 Staff-Guided Tours (3rd-12th Grade)
Explore art at MOCA in a lively, discussion-based tour with MOCA Educators. Reservations must be made at least two weeks in advance.
FEE: $7 per student
INFO: 213/621-1745 or education@moca.org
After making your reservation, prepare for a successful visit by watching MOCA's guided tour orientation video with your students: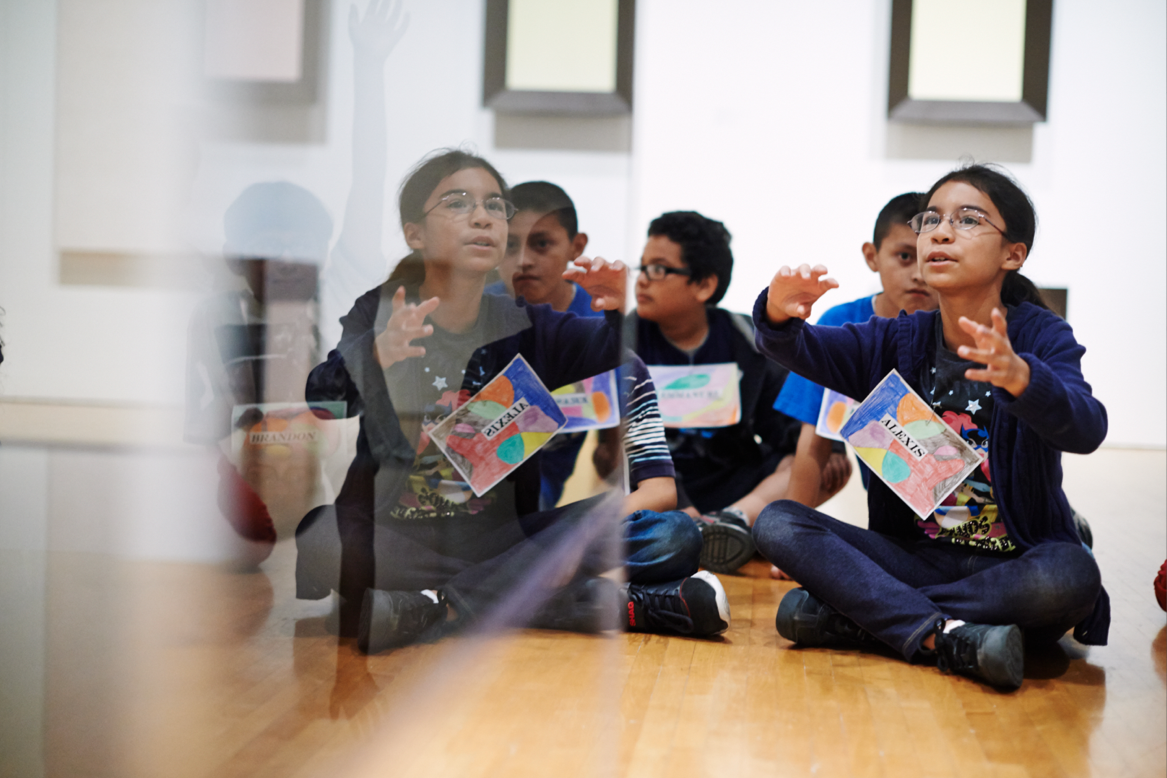 Contemporary Art Start (CAS) is a yearlong visual art and thinking skills program for 3rd-12th grade classrooms across Los Angeles County, with specialized tracks of professional development for 3rd-5th grade teachers and secondary interdisciplinary teams. Carefully aligned with the Common Core standards, CAS consists of 4 interconnected program elements that make a sustained impact during program enrollment and beyond:

extensive professional development both at MOCA and in the classroom (2 LAUSD salary points)
two class visits to MOCA, led by MOCA's staff educators (1:10 staff to student ratio)
a sequenced, discussion-based classroom curriculum
family involvement opportunities throughout the year, including quarterly Sunday Studio programs and unlimited-use family passes for students
CAS targets visual literacy, critical thinking, and communication skill development by training teachers to effectively use Visual Thinking Strategies (VTS), a rigorous, inquiry-based discussion method, with carefully chosen works of art. With practice and coaching within the context of a supportive peer network, teachers also explore how VTS supports learning across the curriculum.
Sign up
MOCA is accepting applications for CAS 2016-17 on a first-come, first-served basis now through May 20, 2016.

​CAS for 3rd-5th Grade
Teachers sign up in pairs from the same school.
​CAS for Secondary Interdisciplinary Teams
Middle and high school teachers sign up in interdisciplinary teams of 2-5 members; one participant must be a visual art teacher.
FEE: $110 per teacher. Schools pay for fall bus; MOCA pays for spring bus.
INFO: 213-621-1706 or jhoel@moca.org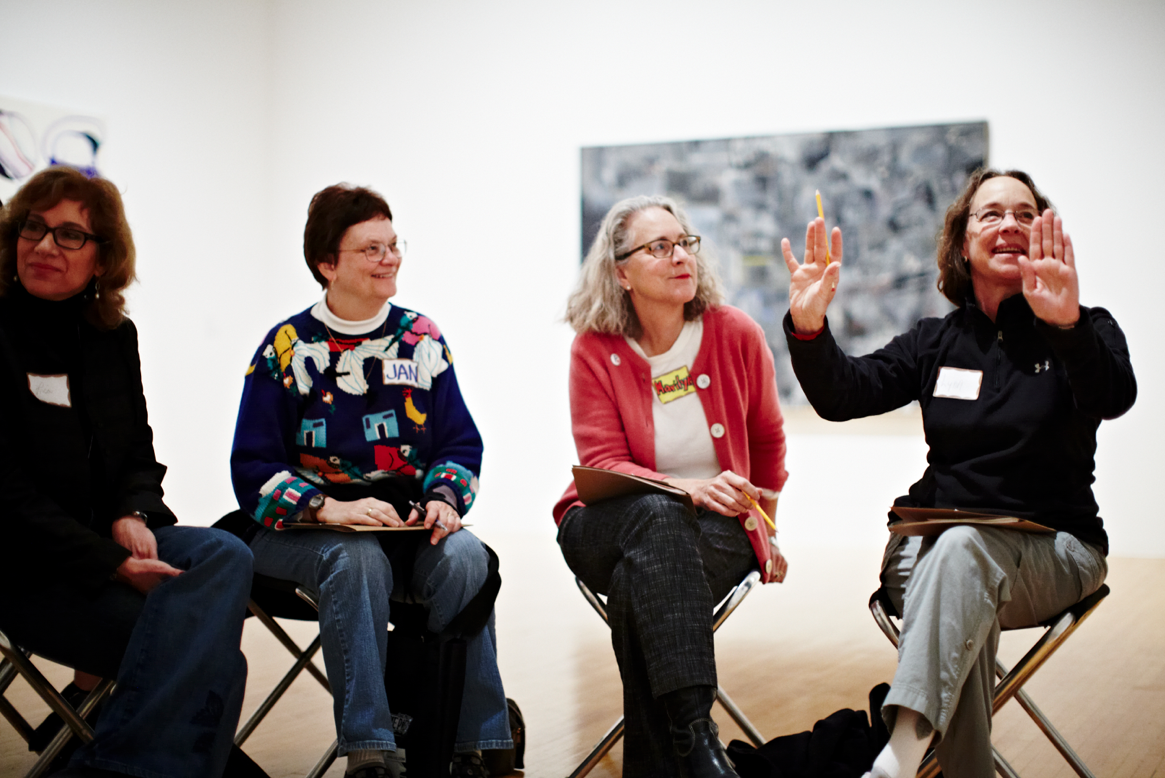 ​Think, Sync & Drink
Recharge each September and January with fellow K-12 art teachers and teachers-in-training. Take in timely, crowd-sourced presentations by fellow educators, mingle and network over drinks and light eats, explore MOCA's exhibitions, and collectively generate the theme for the next Think, Sync & Drink event.
Next event:
The Expanded Classroom
September 24, 5:30-9pm
MOCA Grand Avenue
How can art move beyond the walls of the art room, extending students' ideas and actions more deeply into schools, communities, and the world of contemporary art practice? Join art teachers from across Los Angeles for an energizing evening of art, networking, and ideas from your colleagues exploring the concept of the conceptually and technologically expanded classroom.
FREE but space limited
RSVP to jhoel@moca.org
Cash bar, hors d'oeuvres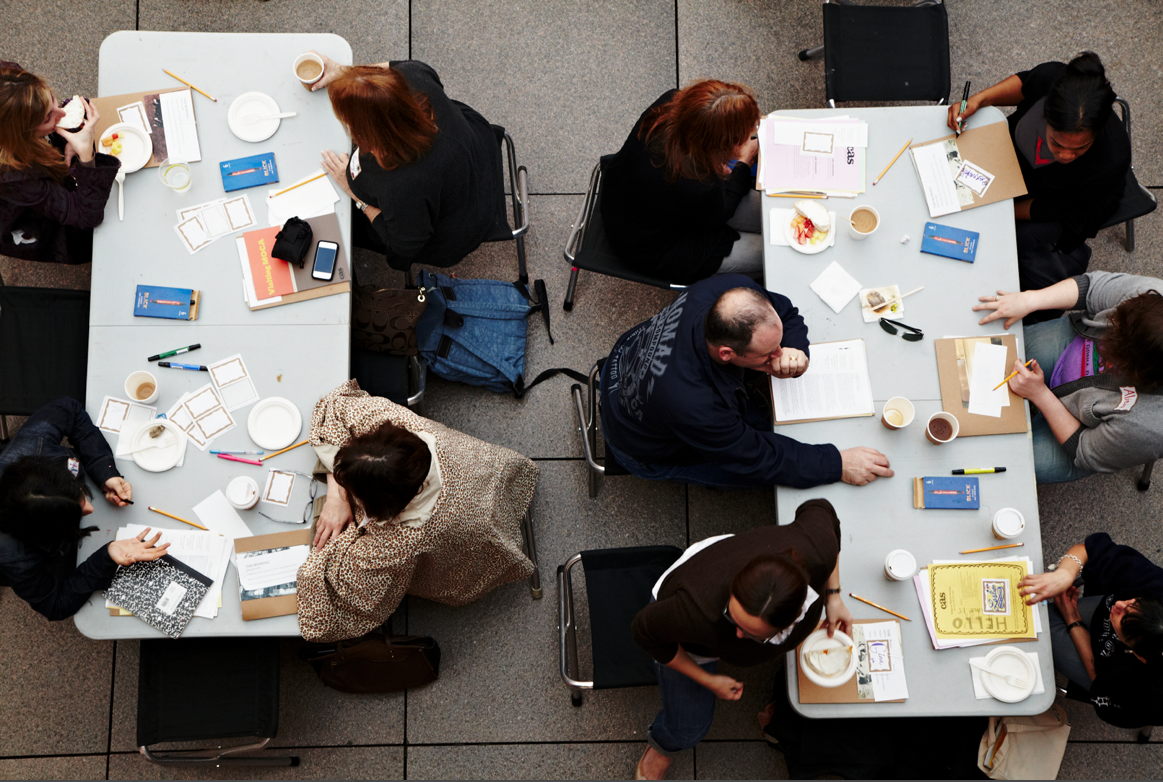 ​MOCA comes to you! We provide 1-2 hour, interactive workshops for school faculties to introduce MOCA programs and explore how looking at and thinking about art supports the Common Core standards.
FREE
INFO: 213/621-1706 or jhoel@moca.org
---
​​Education programs at MOCA are generously supported by the MOCA Projects Council, the Los Angeles County Board of Supervisors through the Los Angeles County Arts Commission, the Good Works Foundation, and the Michael Asher Foundation.
Contemporary Art Start and Sunday Studio is supported by the City of Los Angeles Department of Cultural Affairs, Wells Fargo Foundation, The Capital Group Companies Charitable Foundation, The Rosalinde and Arthur Gilbert Foundation, Dwight Stuart Youth Fund, Edison International, and Trigger Global/Jason and Sylvia Yim.